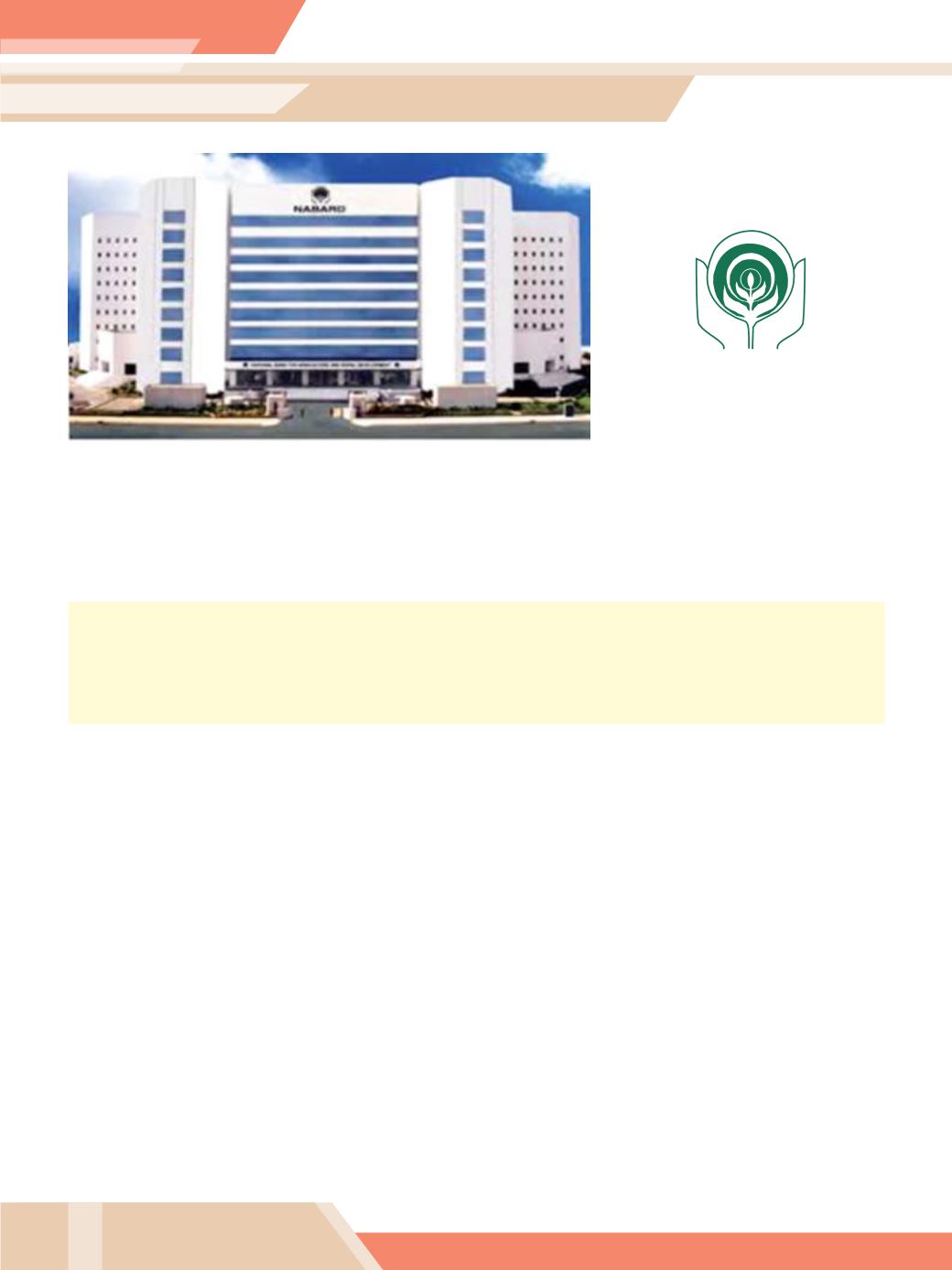 National Bank for Agriculture and Rural Development
(NABARD)
MISSION
"Promote sustainable and equitable agriculture and rural prosperity through effective
credit support, related services, institution development and other innovative initiatives."
Our initiatives are aimed at building an empowered and nancially inclusive rural India
through specic goal oriented departments which can be categorized broadly into three
heads: Financial, Developmental and Supervision. Through these initiatives we touch almost
every aspect of rural economy. From providing renance support to building rural
infrastructure; from preparing district level credit plans to guiding and motivating the
banking industry in achieving these targets; from supervising Cooperative Banks and
Regional Rural Banks (RRBs) to helping them develop sound banking practices and on-
boarding them to the CBS platform; from designing new development schemes to the
implementation of Government of India's development schemes; from training handicraft
artisans to providing themamarketing platformfor selling these articles.
NABARD