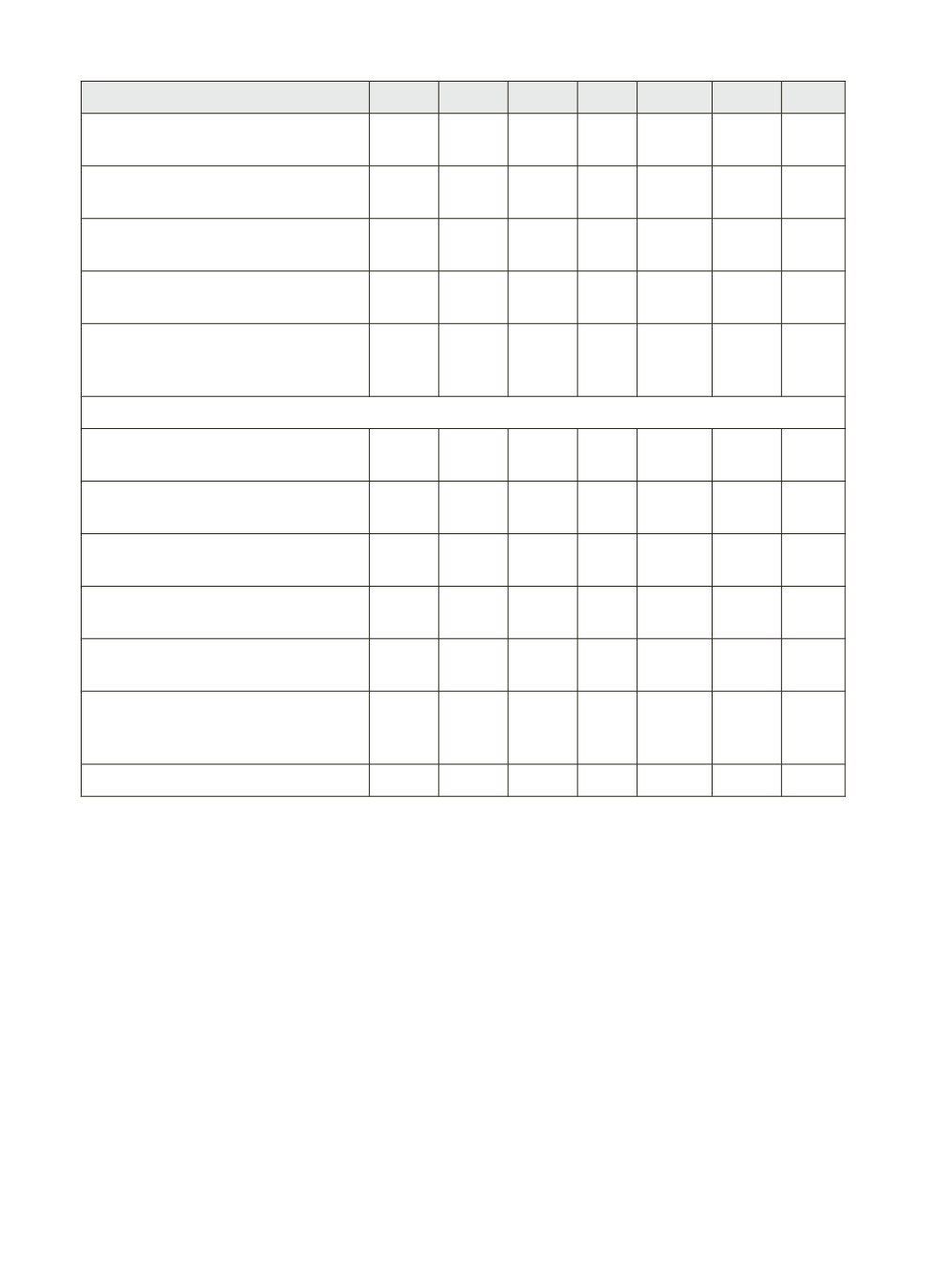 Total Assam Bihar UP Punjab Maha Kar
Branch has not issued/ not asked
the farmer to take the RuPay
Not interested due to fear of Fraud/
Not required as just one or two
Not interested – no knowledge of
machine handling as illiterate
Not of any use since no machine
nearby and branch is more ap-
Reason for non-issuance of RuPay cards: Percentage share in total no of farmers not issued RuPay
Banks/ Branches have not started
54.1 88.5 37.5 59.4 46.7 78.4 32.0
Branch has not issued/ not asked
the farmer to take the RuPay
Not interested due to fear of Fraud/
Not required as just one or two
18.6 0.0 28.1 11.6 31.8 5.7 23.0
Not interested – no knowledge of
machine handling as illiterate
Not of any use since no machine
nearby and branch is more ap-
100.0 100.0 100.0 100.0 100.0 100.0 100.0
4.37 About 11% of non-RuPay sample farmers were apprehensive of using any type
of plastic card due to fear of frauds and trust issues i.e. likely misuse by their
family members. Further, non-availability of ATMs machines in rural areas was
also cited by a few (9 farmers) as a reason for not availing RuPay card facility.
Therefore, the non- availability of an ATM in the near vicinity had also acted as
a deterrent to farmers opting for RuPay KCC. It was reported that some ATMs in
rural areas were not working for a long period. Also, the banks were ensuring,
for security sake, to close the ATMs after 5 - 6 p.m. Clients found it better to
come to branches to transact instead of withdrawing the money from ATMs. A
very few famers were not interested in using any type of plastic cards as they were
not comfortable with using ATM cards.
4.38 Some of the farmers had declined the offer of availing RuPay Kisan cards as they
did not find it very useful since they were withdrawing the money just once or