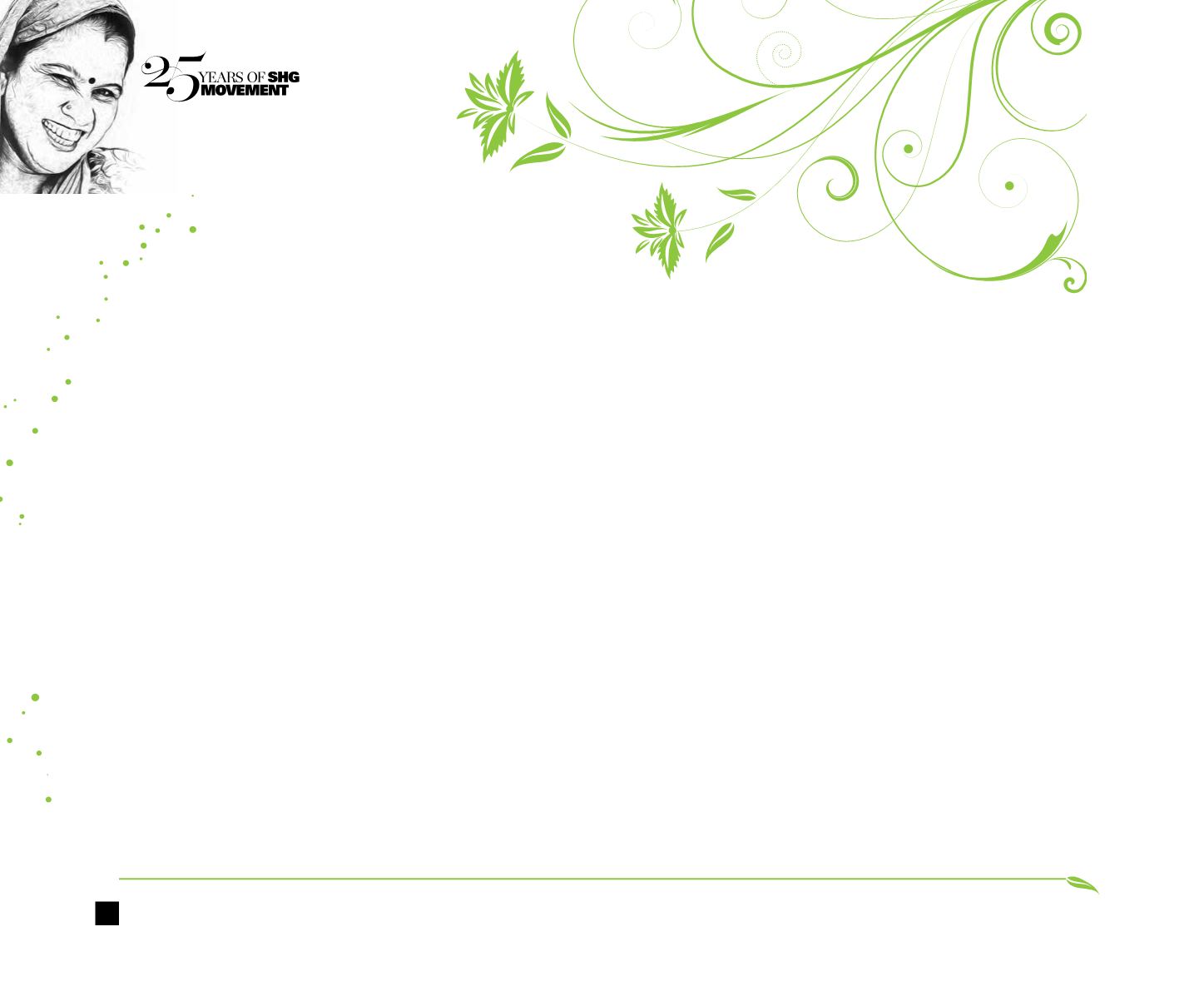 15
veryone, including the Government, regards self-help
group program that has come a long way, as instrument
to bring about change in women's situation. SHGs are
expected to provide women with identity and self-esteem
- "women ventured out of confines of homes and hearth, shared
their experiences and expressed their ideas in intimate groups,
learned of their rights and, ultimately, such ventilation in peer
groups eased several kinds of unnamed pressures and fears."
This was possible, of course, only after sustained and sensitive
facilitation of rare kind of perceptive women professionals.
This dynamics of group process, moreover, necessitated giving
regular time with group members beyond just collecting savings.
The promotion of SHGs, in other words, is not merely an uni-
dimensional transactionrelationship. It requiresbuildingpersonal
bonds with women to help them gain confidence to change.
The SHG program understood women's priorities. The program
Dr Sudha Kothari
Managing Trustee, Chaitanya Foundation
looked at diverse challenges that women faced as women.
This intervention was, clearly, not isolated to just savings or
"Groups are for sharing of our joys and sorrows" said a member.
It is important that the SHG program is able to retain qualitative
aspects like building self-confidence, self-esteem, decision
making and creating new social support network. Risk taking,
creativity and trying out something new are forged in members
through the SHG program and are necessary to help members
get out of poverty as well as have greater gender equity in
society. SHG program brings about unity and ownership of
women. The significance of these aspects of collective process,
however, seems to be losing itself with more focus on transaction
based relationships. These elements, obviously, may not always
be tangible or measurable but nevertheless, are critical drivers