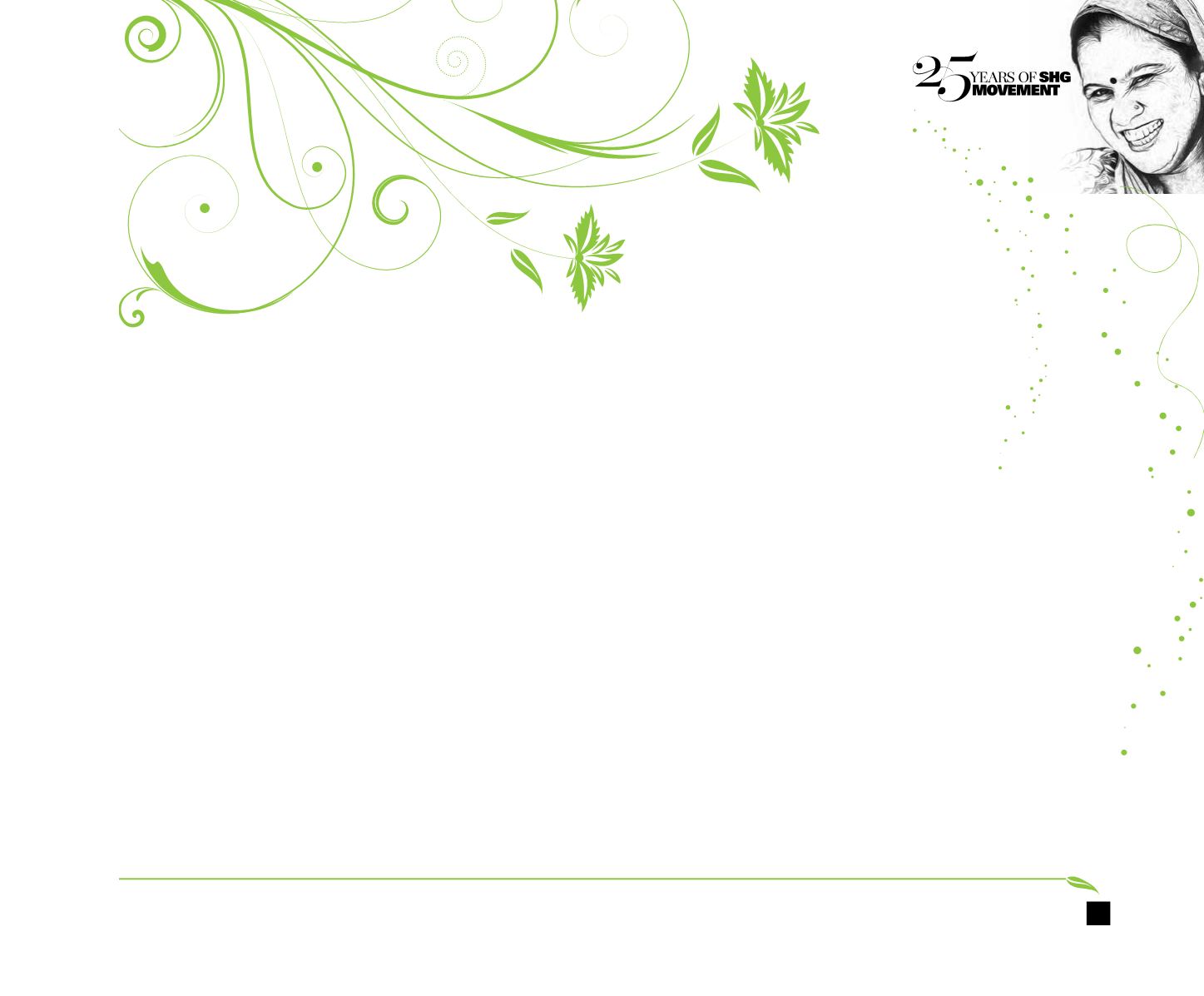 18
n the second half of the 1980s the Deutsche Gesellschaft für
Internationale Zusammenarbeit (GIZ, formerly GTZ) in India on
behalf of theGermanFederalMinistryof EconomicCooperation
and Development (BMZ) started promoting linkages between
self-help groups (SHG) and banks in order to facilitate the
access of the poor to financial services and education. Based on
the experience of the first pilot projects, NABARD adapted the
approach in 1992 and developed it into the largest microfinance
programme worldwide with an outreach to about 100 million
SHG members of whom 80% are women. Impact studies indicate
that the programme contributed to achieving the Millennium
Development Goals, especially through increasing incomes of
low-income households and empowering women in rural areas.
Essential for success was NABARD's unprecedented commitment
to support the implementation of the programme through its
Dr Wolfgang Hannig
Country Director, GIZ, India
nationwide branch network and the capacity building of all
stakeholders. NABARD also kick-started decisive innovations
such as converging the linkage approach with current financial
inclusion strategies i.e. through supportingwomen-SHGmembers
to become banking agents.
We congratulateNABARDandall stakeholders to this outstanding
endeavour and are proud that we could contribute to its success.
The commitment of both institutions to this long-standing
rich cooperation is based on mutual respect and trust and has
transformed over the years into a strategic partnership of wide
reach. In future, both NABARD and GIZ will jointly be able to utilise
their complementary capabilities and networks for working
together on topics related to sustainable development, climate
change, climate finance and capacity building.