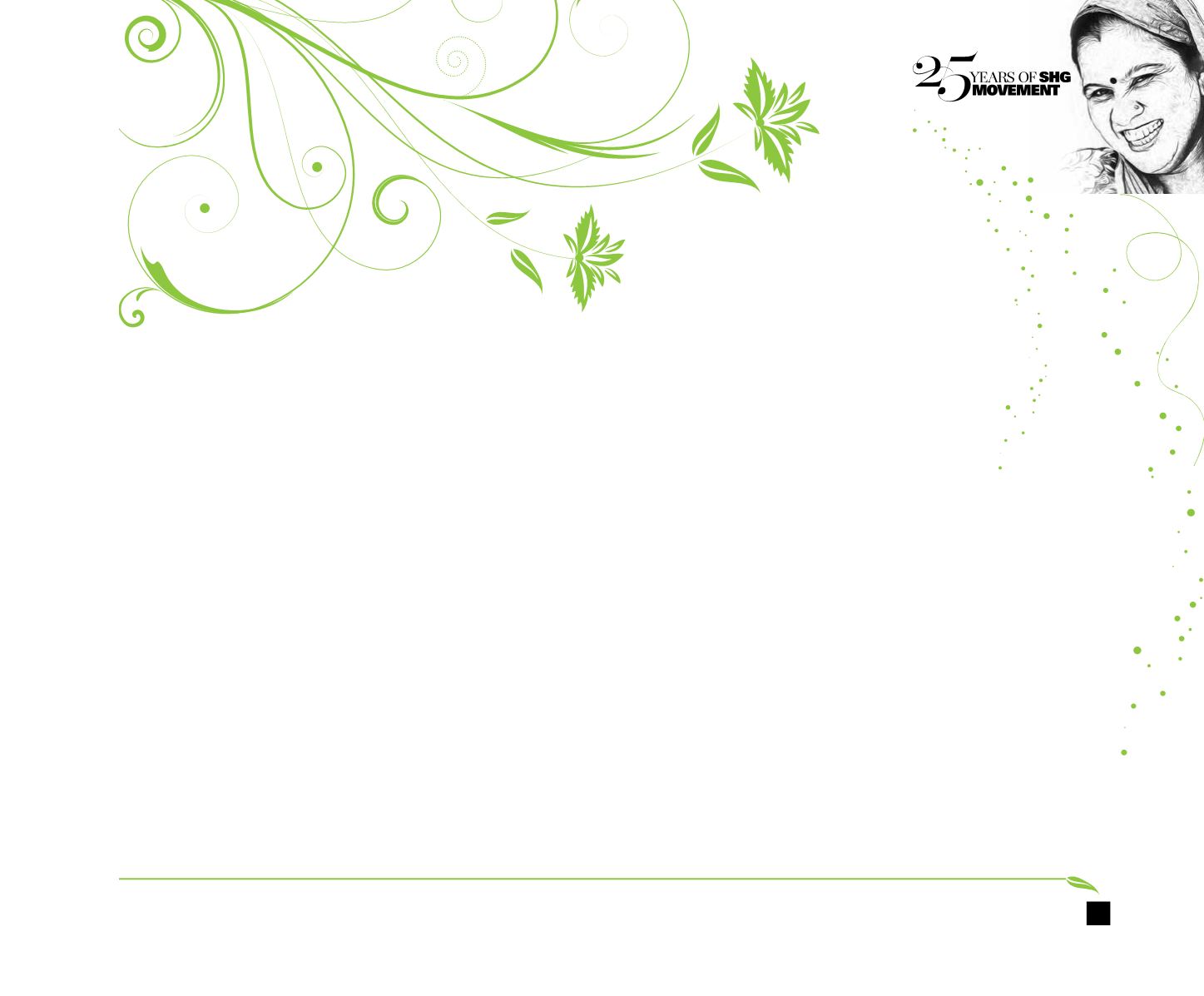 16
Shri T. Vijay Kumar
I.A.S (retired), Advisor to Govt. of A.P (Agriculture and Co-operation),
Former Mission Director, NRLM (2010 – 2015)
is being realized through their participation in their SHGs.
SHG is a very unique platform of the women, for the women
and by the women. A large number of women champions have
emerged from this movement to lead their organizations and
also to spread the movement. They have enhanced their skills
to achieve multiple objectives for their members – livelihoods,
financial self-reliance, education, health, gender, etc. Their
successes have been unparalleled.
Looking into the future, the dream of a poverty-free India
requires women to be in the centre and Governments, Local self-
Governments, civil society organizations, financial institutions
and others to work out mutually beneficial and self-sustaining
models of partnerships with the women, SHGs and their
he SHG movement is India's unique contribution
to women's empowerment. NABARD has played an
extraordinary role in this journey and I salute NABARD. It is
a great partnership of women, civil society organizations,
NABARD, Banks, State Governments and Central Government.
I had the privilege of being associated with this movement from
1990. I led a state wide Government program in Andhra Pradesh
from 2000 to 2010 and later I was the first Mission Director,
National Rural Livelihoods Mission, Govt of India from 2010-
2015. My life has been transformed because of this association.
I have become a better human being. I had the great privilege of
learning continuously from the poor women, from their struggles
and successes, their resilience in the face of enormous odds and
their joy in recognising that they have unlimited potential which