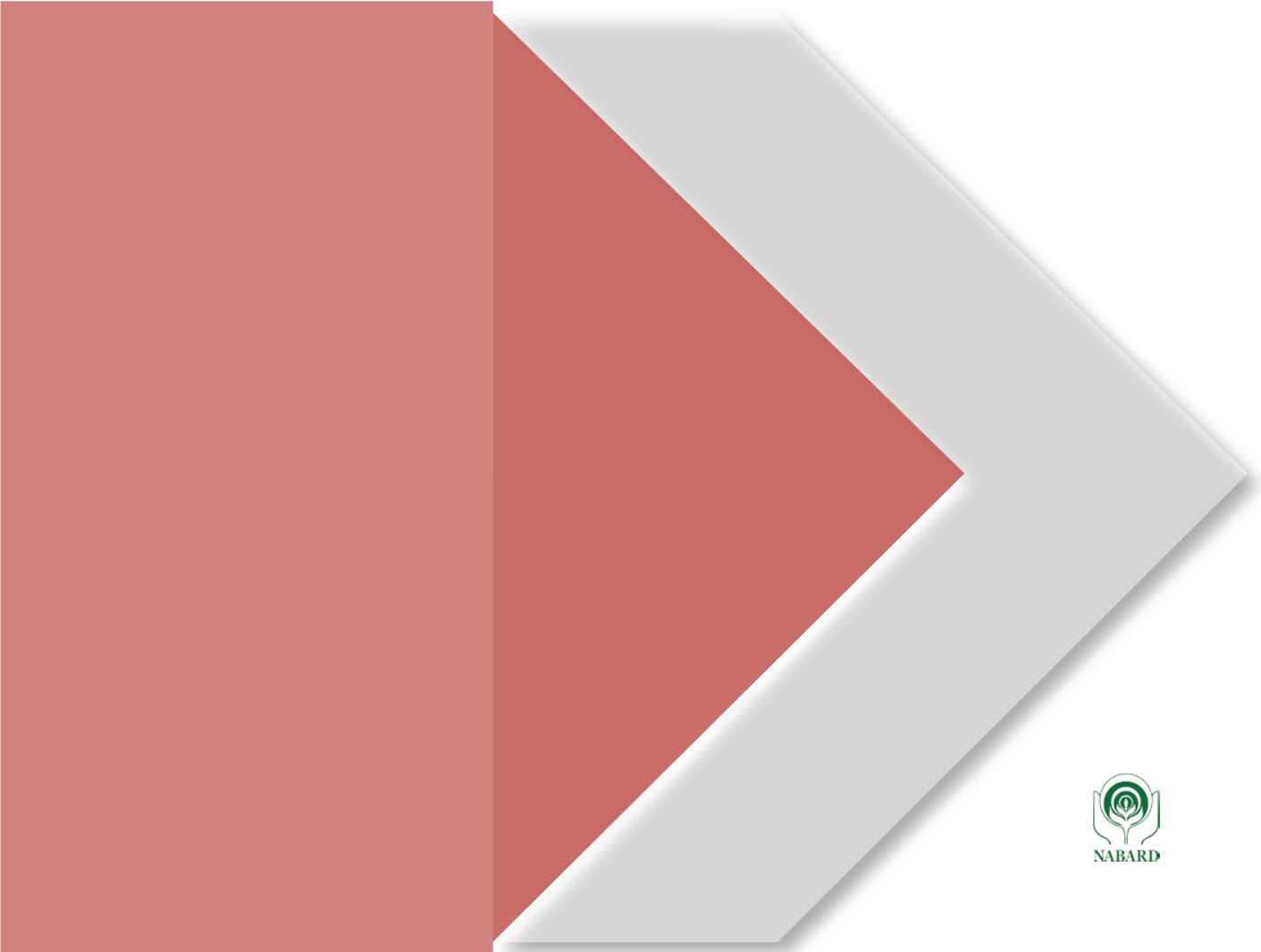 J H A R K H A N D
I m p a c t
C o n t a c t
P r o j e c t
NABARD extended assistance to Shramik Vidyapeet, an NGO, for forming and nurturing of M/s Seed Agrotech
Producer Co Ltd, in Ranchi for sale of certified seeds. This company is owned and run by farmers themselves.
> Farmers have reaped benefits due to shareholding.
> The FPO has registered itself with State Seed Certification Agency.
> Increased awareness has led to an increased demand for certified seeds.
Shri Subhas kumar
Project Co-ordinator
Phone : 8674966279
9470360174
NABARD
Jharkhand Regional Office
Email :
Phone : 0651-2361107