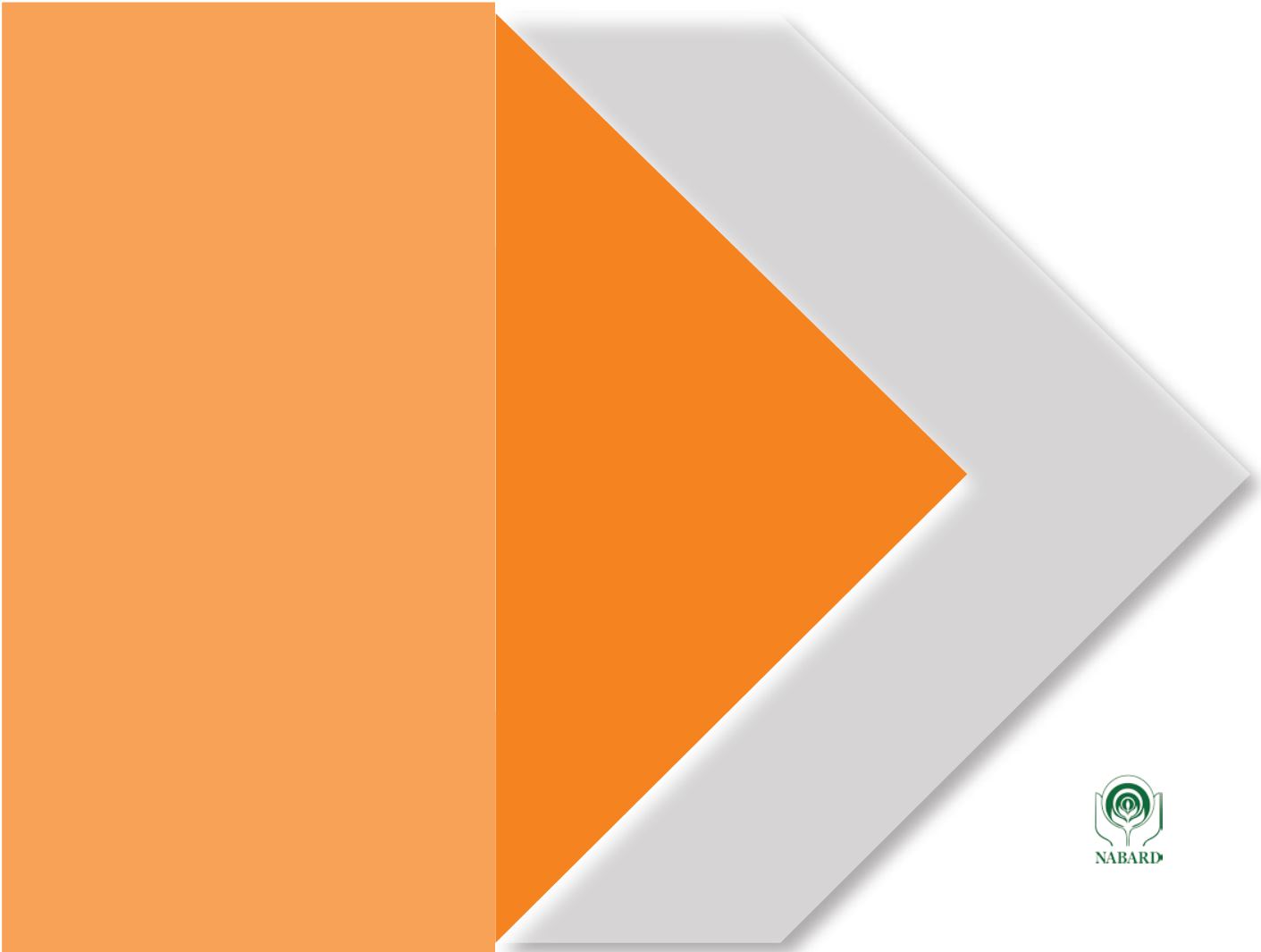 MC I D , H E A D O F F I C E
I m p a c t
C o n t a c t
P r o j e c t
NABARD initiated a pilot project for bringing web technology into Self Help Groups. This web technology aims to
bring transparency and speed in their operations to accelerate credit linkage.
SHG members are provided with tabs for entering SHG related data which is then available to all
interested stakeholders online.
> About 8,000 SHGs have been digitized in the two districts of Ramgarh and Dhule.
> There has been a 148 % increase in total number of bank loans to SHGs and credit disbursements have shot
upto Rs. 39.79 Crore.
> Online data is available for viewing to all stakeholders.
> Alongside, bringing SHG members under the Aadhaar fold has also brought additional benefits.
> The Project, in its second phase, is being upscaled in more states.
NABARD
Micro Credit Innovations Department
Head Office, Mumbai
Email :
Phone : 022-26530084
EShakti - Digitisation of SHGs