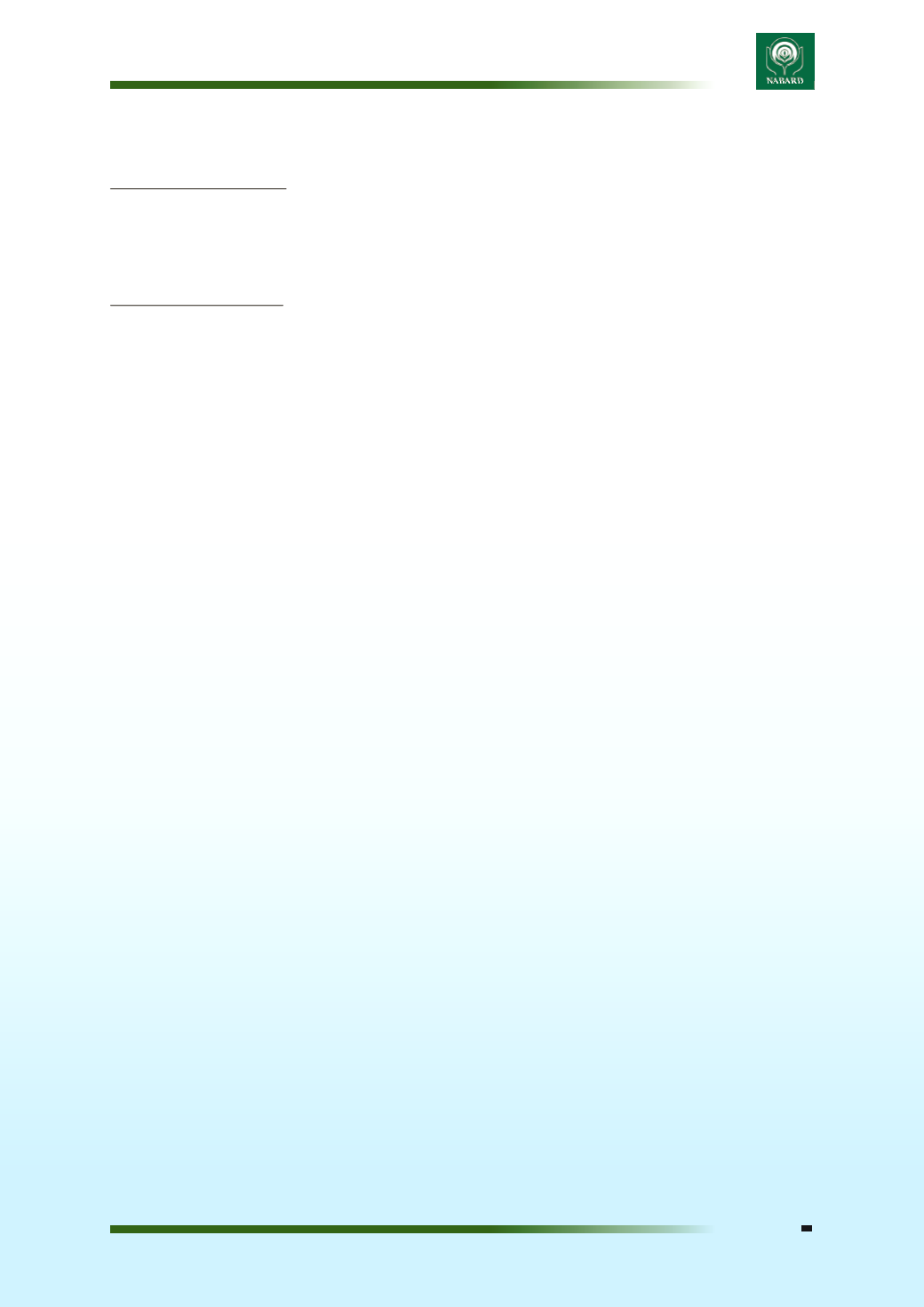 Summary No-22
Profile of the Student:
Name: Sheena Bansal
Degree Programme: MBA
University/ Institute: Kurukshetra University, Kurukshetra
Profile of the Mentor:
Name: Pankaj Yadav
Designation: AGM
Department: FID / DFIBT
Name of Regional Office: Haryana (Chandigarh)
Objectives of the study:
• To assess level of awareness on PMJDY, PMSBY, PMJJY, APY
• To assess the level of usage of benefits arising from the schemes.
• The level of penetration of these schemes, etc.
Sample State/ Distt/ Blocks/ Villages: Haryana /Karnal. All 6 blocks of the district were selected for
Sample size:
125 respondents spread over 6 blocks.
ResearchMethodology: Simple randomsampling and simple statistical tools such as average, percentage,
growth, etc. were used for the study. Both type of data i.e. primary and secondary data were collected
Major Findings:
1. The coverage of major schemes i.e. PMJDY, PMSBY and PMJJY was satisfactory. The coverage
under PMJDY was 79 percent but the coverage of APY was 10 % in the samples. The reasons for low
coverage under APY was lack of awareness & low amount of pension after 60 years.
2. The awareness level among the sample respondents about major financial inclusion schemes was
79 %. However, in some villages of Asandh Block (i.e. Rugsana, Chochada) the awareness level
about the schemes was 'Nil'. Not even a single account was opened by co-operative bank branch of
Chochada village under these Financial Inclusion Schemes.
3. SSAs & Wards allotted to CBs, RRBs under PMJDY were covered 100 %. As Karnal DCCB was not
fully on CBS platform it was not allotted any SSA/Wards.
4. Only 8 % of the sample respondents who had bank accounts were issued Rupay Card. All bank
accounts were Aadhar linked.
5. The main reasons for not having bank account by 21 % respondent are:- 50 % didn't have much
money to keep in their bank account, 11 % found opening a Bank a/c as lengthy procedure, 35 % are
not aware and 4 % were not interested in opening of bank account.
6. However, 19 % respondents having account had more than one bank account. 27 % having bank
accounts opened with the help of relatives and friends and 64 % with the help of bank officials. Thus,
Bank branches and friend & relatives were important instruments under PMJDY for account opening.