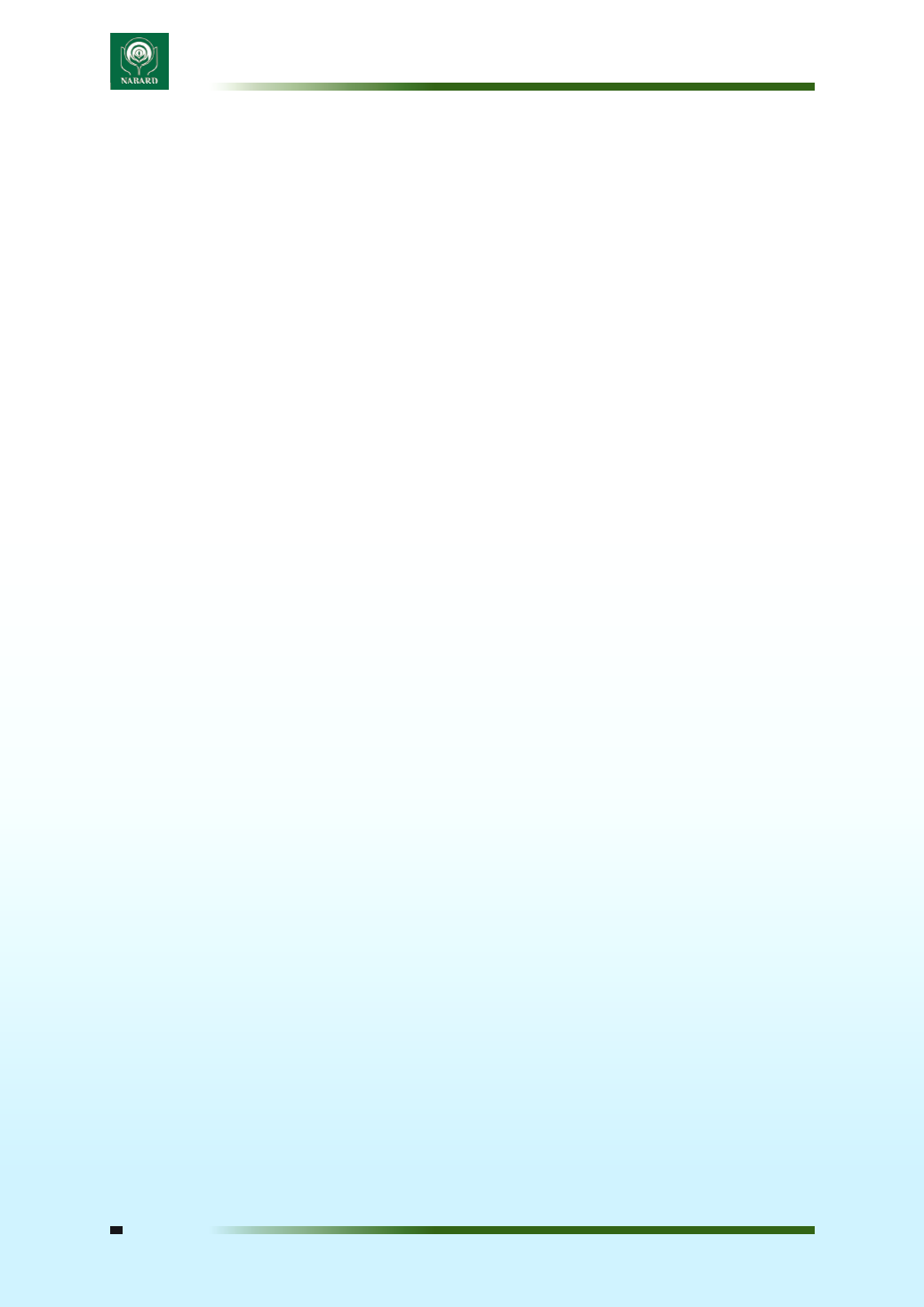 Major Findings:
i. Training communication is abrupt. It does not reach/ percolate properly to all the farmers who may
ii. Many farmers are ignorant of the purpose of attending a particular training programme. They have
been selected merely in order to fill the requirement of fulfilment of trainee number. It was reported
that rice cultivator not interested in pulse cultivation attending training on Pulse programme.
iii. The projects undertaken such as digging of ponds etc lose importance for the villagers if there is no
rainfall. In such cases they do not perceive the worth of the assistance provided to them for digging
iv. Many farmers are not willing to put extra effort even though they are aware of better return. Thus,
attitude problem is observed.
v. Most of the farmer families want financial assistance or free samples and have been imbibed with
over-dependency on grants.
vi. Seeds do not reach to the farmers on time from the Local bodies. It is thus of no use when they get
vii. Traditional tribal food is being popularised in the Chhatna region of Bankura district.
viii.The yield of paddy has almost doubled in both the districts.
ix. The number of vegetables grown in the villages has also almost doubledPost water-sheddevelopment.
x. More drought-tolerant crops are being introduced.
Major Recommendations:
1. Palm and date trees abundantly grow in these districts but has not been popularised as business. It
can be grown as an industry.
2. Black pepper can be tried to grow in the Bankura district.
3. Motivation training of the farmers should be imparted.
4. Options of assistance for water availability in the critical dry seasons should be looked for by other
means than investment on regular project implementation.
5. All the projects such as animal husbandry, mixed cropping etc needs more popularization and
awareness among the locals through wall writings, street plays (jatras) involving them.
6. More number of technology based trainings such as Satellite based training programmes can
increase the geographical area coverage highly so that one training can cover people from various
areas instead of individual trainings in each of these areas.
-------------------------------------------------------------------------------------------------------------------------