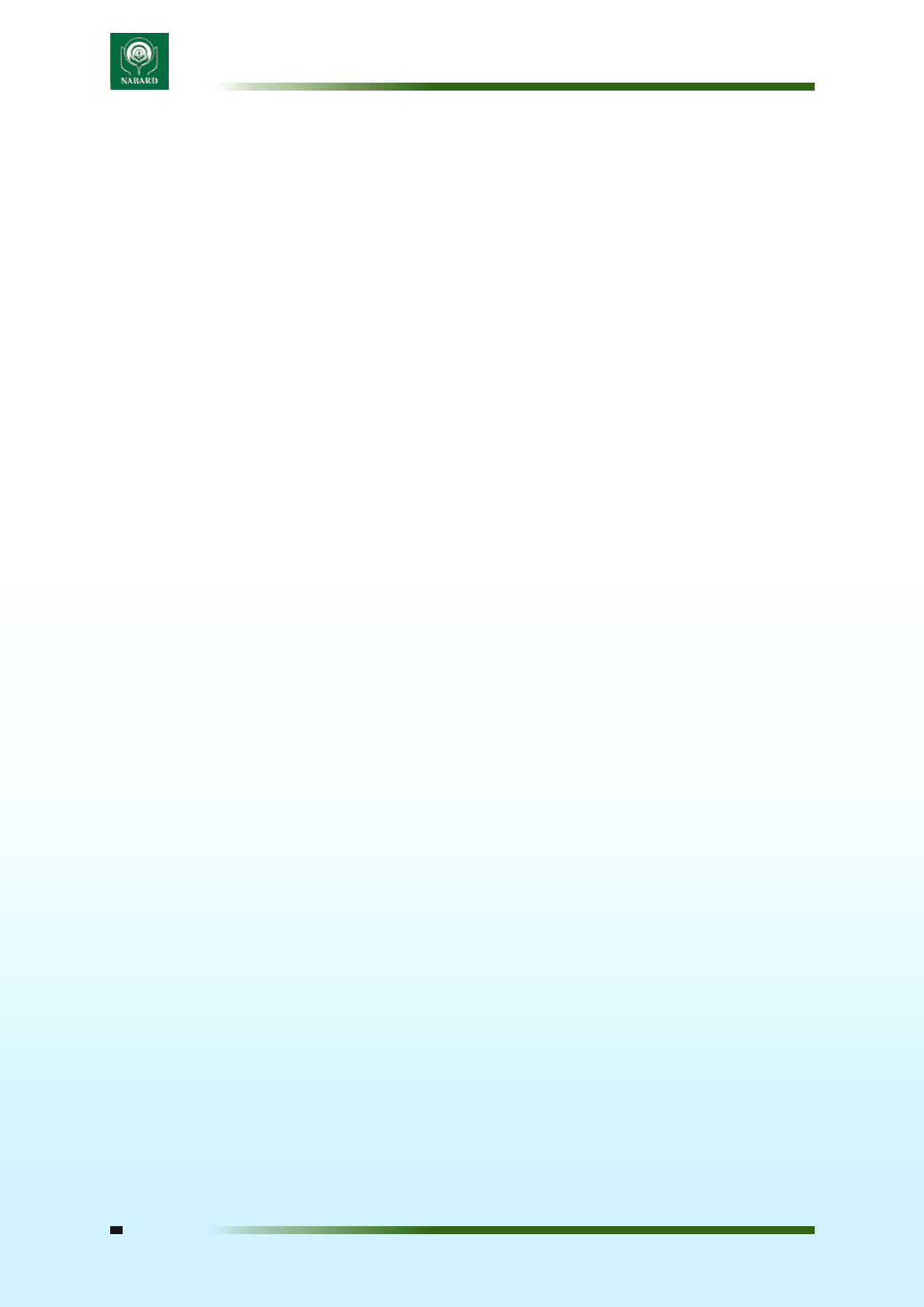 Major Recommendations:
• 70.36% people were not aware about solar fencing, solar drier and solar water pump. It means
most of the people in Himachal Pradesh do not have any knowledge of these solar applications. The
government of Himachal Pradesh and its agencies like HIMURJA should take appropriate steps in
order to publicize the solar based applications.
• 60% people stated that non-availability of maintenance services is an important reason for non-
adoptions. So, Government should encourage private players and manufacturers for maintenance
services. It would be beneficial in generating the employment in the state.
• Government of Himachal Pradesh provide subsidy in solar fencing. Ratio on subsidy for solar
fencing was 60:40. This has increased the acceptability of solar fencing by the farmers. Similar
provision for subsidy may be extended to other applications like solar pumping and solar drier by
• Wherever demonstration unit of solar application are established, local people from that area
show their desire to also adopt these applications. This means solar application established on
experimental based have shown good impact over the community. So to increase the acceptance
of solar applications all over state, more experimental unit may be established in all geographical
• 64.2% farmers stated that they had to complete many formalities for installation of solar water
pump and solar fencing. Government should reduce the formalities in adoption of solar application
so that farmer does not suffer from undue delay in procedures.
• Farmer who used solar drier have faced problem in selling the dried products in local market because
in local market price of dried product was not good. So Government should provide a platform for
farmer to sell the solar dried product in the state.
• Experimental unit of solar drier should be established in remote area like Kinaur, Lahulspiti,
Chamba etc. because in remote areas there is very limited source of earning and by attaching small
house group with solar drier in remote area they earn profit by drying Chilgoza, Kishmish, apple
chips etc. It may help in increasing the income of SHGs in remote area.
• Maximum capacity of solar drier to dry the product was 25kg. Due to this farmer was restricted to
dry product in a given quantity. But in order to gain more benefit capacity of solar drier should be
increased. This may help farmer to open small industries to drying the product and gain profit from it.
-------------------------------------------------------------------------------------------------------------------------