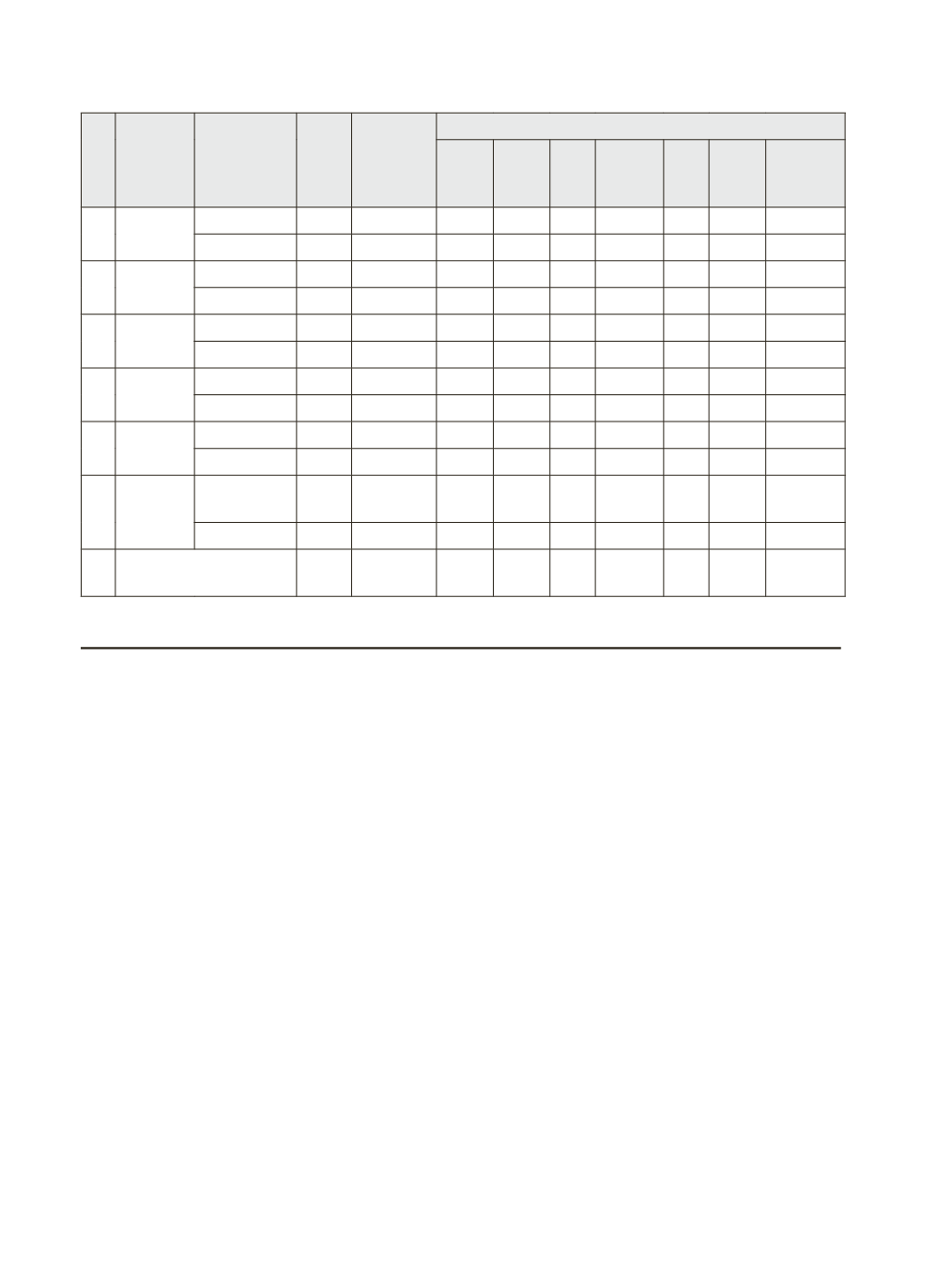 Table- 3.3: Sources of Income of Sample KCC Farmers
Share of various sources in total income (%)
54 80412 70.1 16.8 1.3 0.3 0.0 6.3 5.2
Darrang 50 68180 58.8 9.6 1.2 0.5 7.5 13.9 8.5
57 148304 62.8 7.5 0.2 2.3 2.1 12.1 13.0
63 193161 64.6 11.0 0.1 1.2 3.4 5.5 14.2
60 152056 68.2 5.4 0 2.6 2.2 4.1 17.5
Moradabad 64 201995 68.2 15.4 0 2.4 2 3.6 8.4
Kapurthala 60 585671 71.4 12.5 0.2 0.2 3.0 3.2 9.5
Bathinda 60 456388 79.8 11.8 0.0 0.0 3.7 0.4 4.3
60 138666 66.6 5.1 3.9 5.9 8.7 1.7 8.1
Sindhudurg 59 150750 69.0 9.4 0 6.9 3.3 5.2 6.2
60 169628 67.5 5.9 2.0 1.9 6.5 2.4 13.8
67 181627 63.3 8.9 0.7 0.3 5.7 5.6 15.5
714 213687 69.8 9.9 0.8 2.0 4.0 5.2 8.2
B. IMPLEMENTATION ASPECTS OF KISAN CREDIT CARD (KCC) SCHEME
3.7 In the present section, an attempt is made to assess whether the revised Kisan
Credit Card Scheme is serving its intended purpose or not. Although the progress
in issuance of Kisan Cards has already been discussed in chapter-2 highlighting
the year-wise growth as well as agency-wise & state-wise distribution of KCC
issued. The overall impression is that a good progress has been made by the
banks in the issuance of Kisan cards to the needy farmers. However, some gap
between number of agricultural households and number of farmers covered
under KCC still exists on account of the reasons as explained in para 2.12 to
3.8 The revised guidelines on implementation of KCC Scheme was circulated to
RRBs and Cooperative Banks by NABARD vide Circular No 71/PCD 04/2011-
12 dated 29.03.2012 and to commercial banks by RBI vide circular number
RBI/2011-12/553; RPCD.FSD.BC.No.77/05.05.09/2011-12 dated 11 May 2012.
The field observations on implementation of various provisions of the revised
KCC circular are presented in the following sections.
Awareness of Branch Managers about the Revised KCC Scheme
3.9 A total of 71 bank branches covering 24 branches of 10 commercial banks, 25
branches of 11 RRBs and 22 branches of 11 DCCBs/ Apex Coop banks were
covered in the present study. All the Branch Managers were interviewed to get
their feedback on implementation of the KCC scheme.