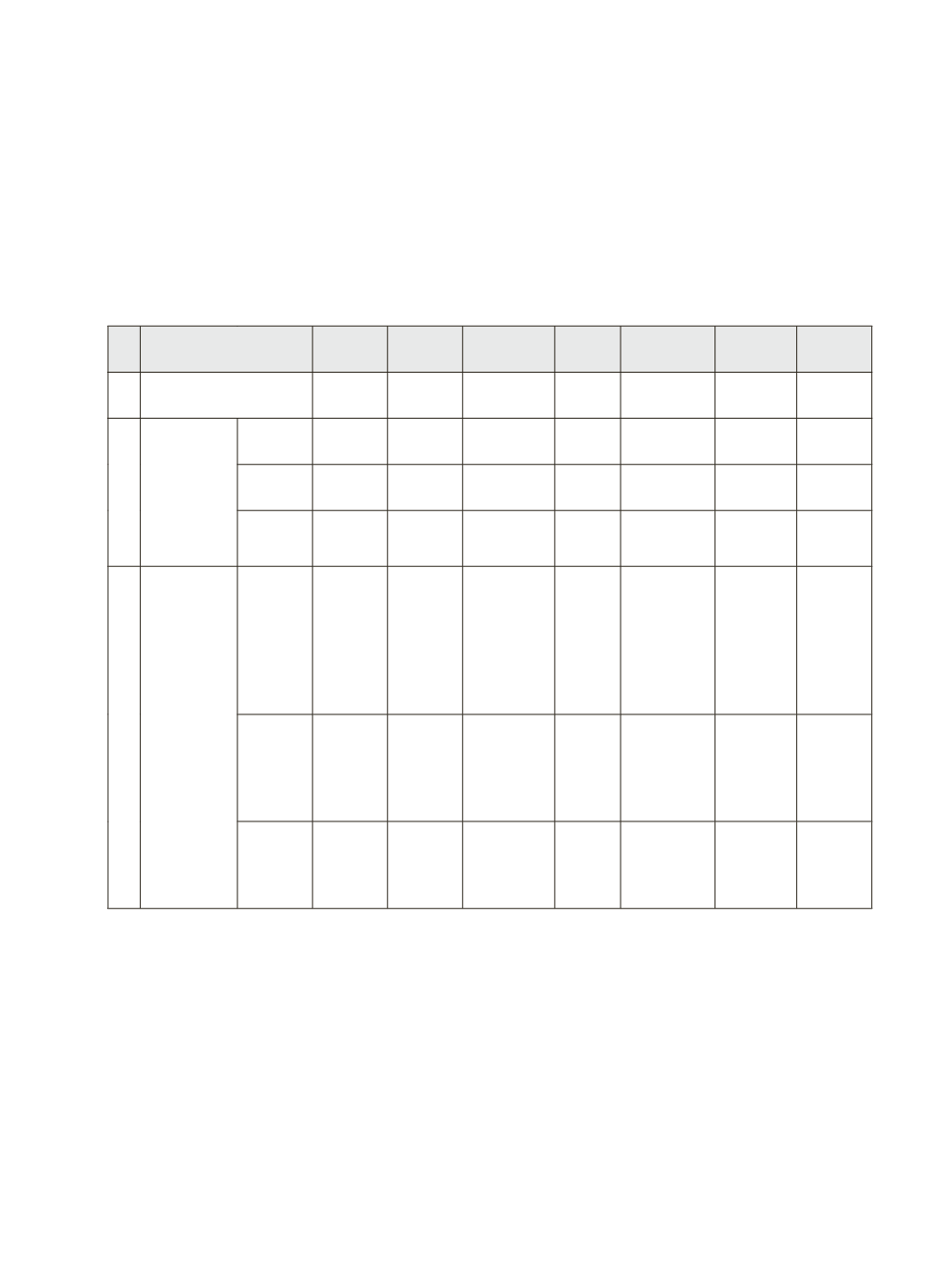 3.18 'Scale of Finance' (SOF) is another important parameter for the fixation of KCC
limit. The SOF was found to have been applied in the majority of the cases of
sample farmers, however, the space for the same was found blank in the appraisal
form in a few cases irrespective of the type of the agency (commercial banks,
RRBs or cooperative banks). In fact hardly any appraisal form of any bank was
found complete in all respect. Many farmers interviewed were not aware of the
benefits of KCC, such as composite loan facility, annual enhancement, etc., and
therefore, farmers were having liberty of fixing the KCC limit as per their choice.
Table- 3.5: Cropping pattern as observed in the application cum appraisal form
3.19 In Uttar Pradesh, although DCCBs were preparing the KCC loan limit for five
years including crop loan, consumption and maintenance components; the actual
disbursement was restricted to multiple times of the share capital deposits of
respective PACS with the DCCB (maximum Rs. 1.0 lakh). Further, 75% of the
KCC sanctioned were being disbursed as cash component as the remaining 25%
as kind component and the farmers were issued two separate cheque books
for withdrawing the cash and kind components, separately. The cheque for
kind component was required to be deposited with the PACS in lieu of seeds
or fertilizers purchased. This practice was defended by the DCCB officials who
informed that unless this was ensured the PACS would lose crucial business
as around 2.5% of the fertilizer sales proceeds was being credited to the salary