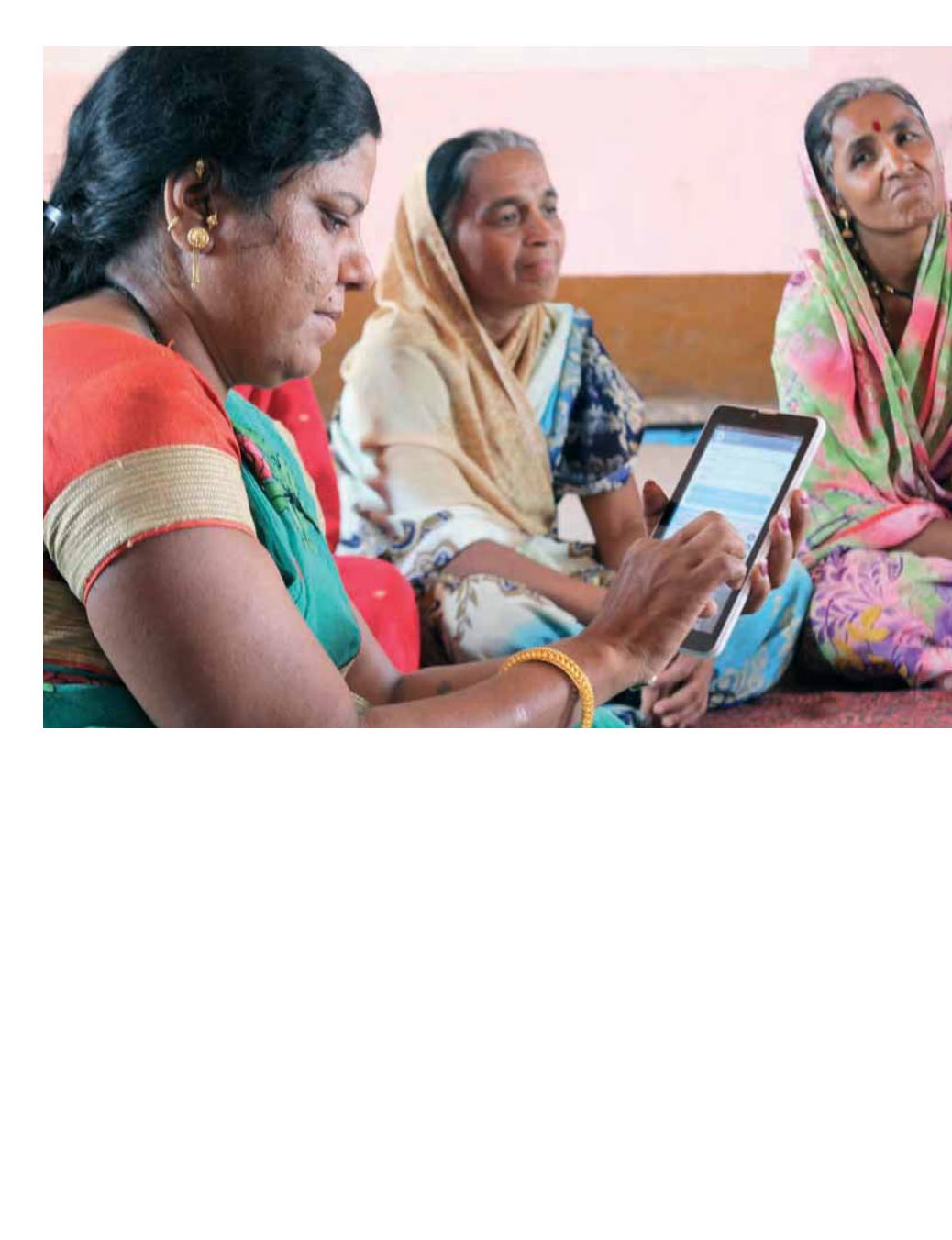 Project EShakti envisages mapping of the existing SHGs in a district (bank wise, branch
wise) by capturing financial and non-financial information of the SHG and its members
and uploading the transactions including minutes of meetings, through an "App" loaded
on Android based Tablets/ Mobiles to a dedicated website viz.
To address the regional GPRS connectivity issues across the country, provision is made for
uploading of data through both online and offline modes. Stakeholders like SHG members
themselves, Government Agencies, Banks, NGOs, etc. can access the data on the basis of
Encouraged by the positive response of the stakeholders in Phase I in Ramgarh (Jharkhand)
and Dhule (Maharashtra) districts, the pilot project was expanded to 23 more districts
under Phase II across various States.
Data of 1.3 lakh SHGs has since been digitized in the pilot project and credit linkage of
SHGs has shown handsome increase.
3.4
3.5
3.6