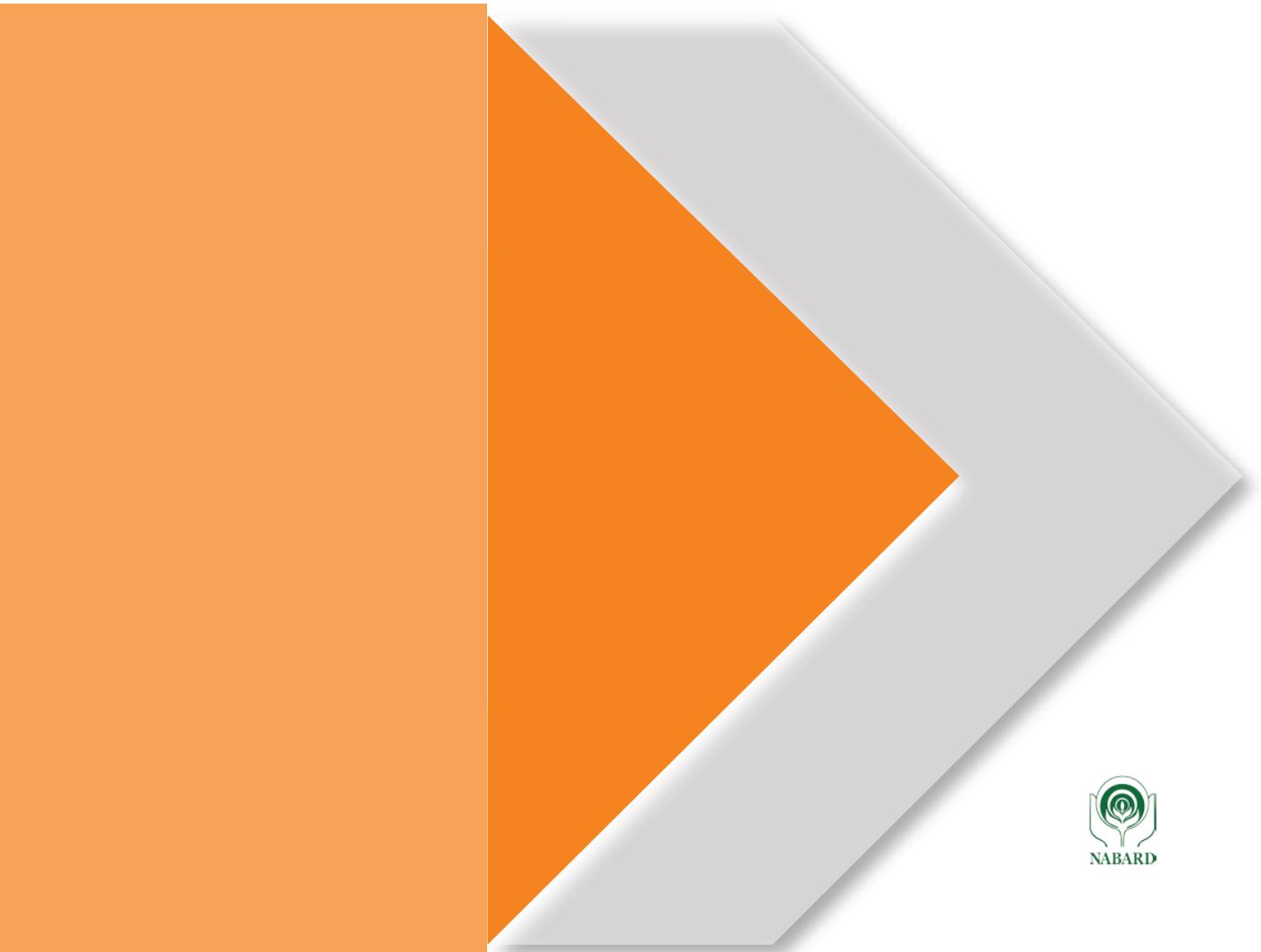 NABARD
West Bengal Regional Office
Email :
Phone : 033-22267943
W E S T B E N G A L
I m p a c t
C o n t a c t
P r o j e c t
In Birbhum district NABARD in association with Angargaria Srijoni Siksha Niketan, an NGO, organised skill
development programs for women members of Self Help Groups.
Encouraging a federation of Women Farmers Clubs and registering them as Producers' Organisations (POs)
helped in taking these groups to the next level. The project encouraged setting up of a spice processing centre.
> Today the groups are into cleaning, processing, packaging and marketing of organic spices.
> The project has given the tribal women a sense of pride and freedom as they
have found a reliable livelihood solution in the spice processing centre.
> The increased income has also put a permanent cap on migration.
Shri Purnendu Garain
Secretary
Phone : 9232352360,
E-mail :
Spice Processing Centre