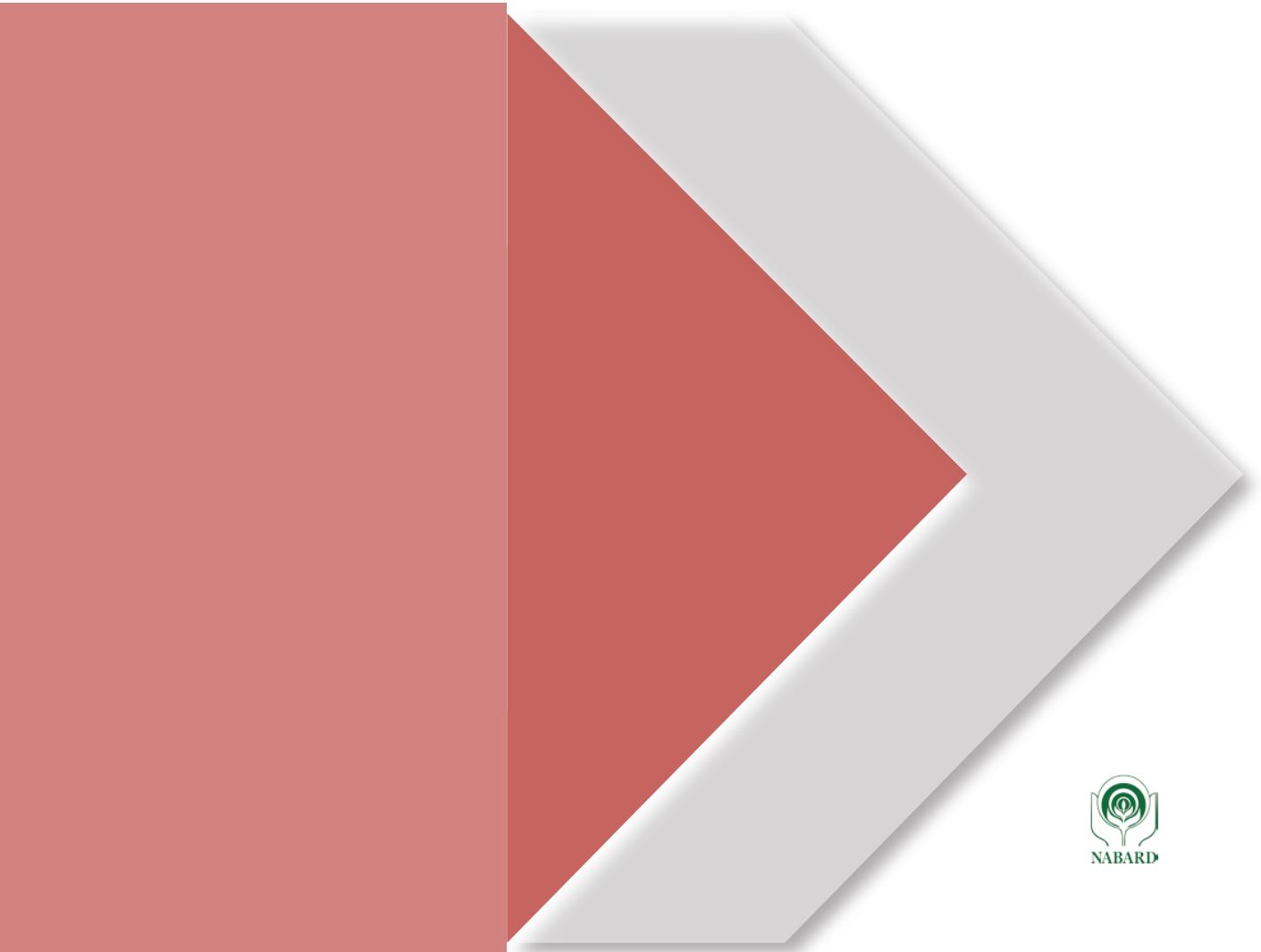 U T T A R P R A D E S H
I m p a c t
C o n t a c t
P r o j e c t
NABARD supported the Human Welfare Association, an NGO, in implementing a project which was aimed at preventing
spurious handicrafts and also finding a market for authentic handicrafts produced by traditional artisans of Varanasi.
Registration of Geographical Indicator was conceived as a solution to protect traditional artisans and improve exports.
> The project has facilitated registration of eight traditional products.
> Legal protection has been provided to the artisans besides improving marketing of their products.
Dr Rajnikant,
CEO, Human Welfare Association,
Varanasi
Phone : 9415304759
NABARD
Uttar Pradesh Regional Office
Email :
Phone : 0522-2399225
Geographical Indicator Registration of Traditional Artefacts/Handicrafts