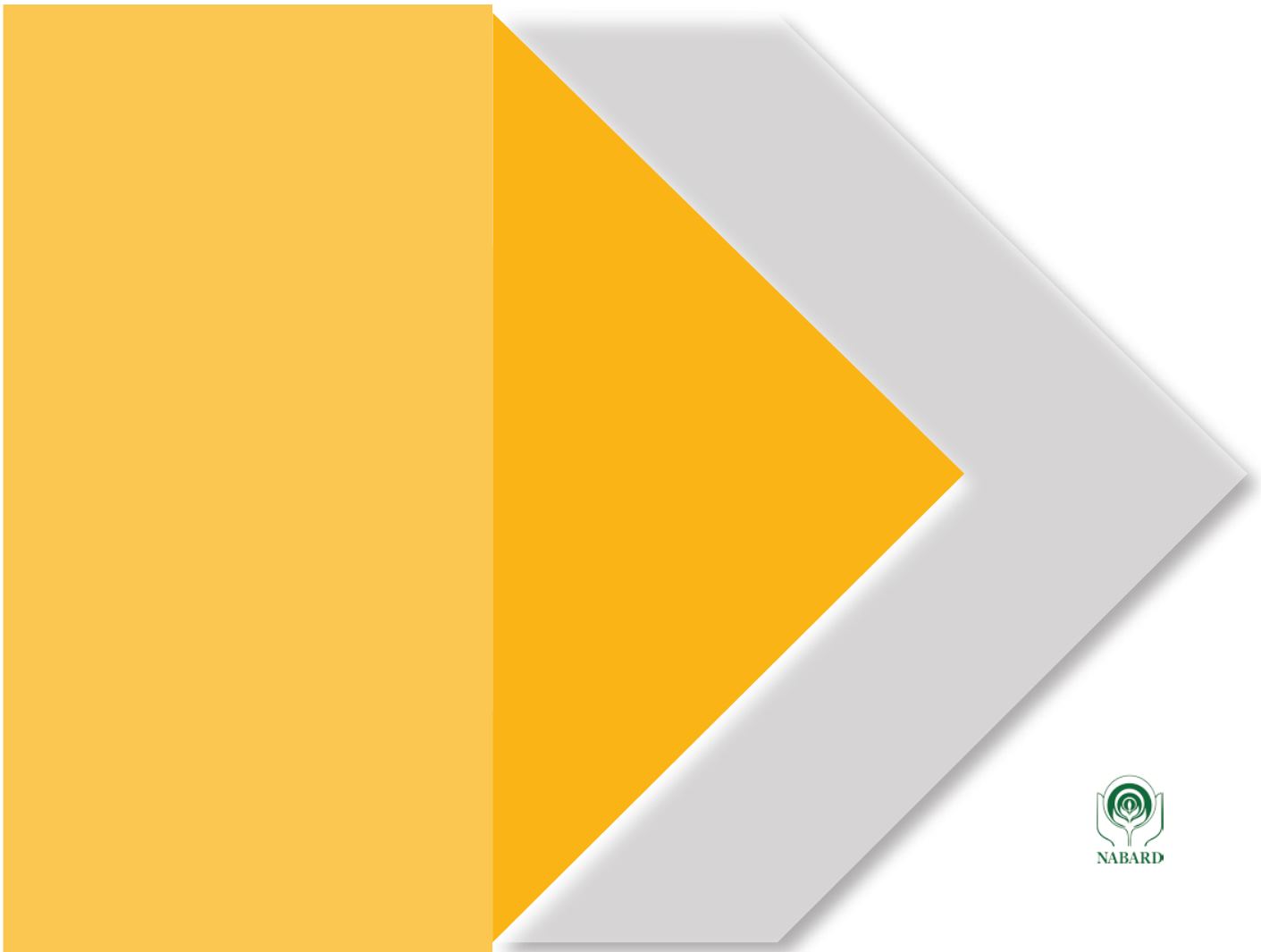 T AM I L N A D U
I mp a c t
C o n t a c t
P r o j e c t
Erode dairy, a unit of Erode District Cooperative Milk Producers Union was utilizing just 50% of the installed
capacity due to worn-out machineries. The members were forced to sell milk to private dairies for lesser price.
The dairy was also running higher operational costs.
NABARD supported the State Government to help replace old machineries with efficient, modern and automated
ones.
> Erode Dairy now produces hygienic and better quality products with improved processes, speed and accuracy.
> There has been a clear reduction in time and operational costs.
> The plant procures all the milk produced by its 1.90 lakh members and the milk is certified by FSSAI.
General Manager
Erode District Co-operative
Milk Producers Union Ltd.
Vasavi College Post, Erode
Phone : 0424-2533563
Fax : 0424-2534150
NABARD
Tamil Nadu Regional Office
Email :
Phone : 044- 28304444
Infrastructure Development of Erode Dairy