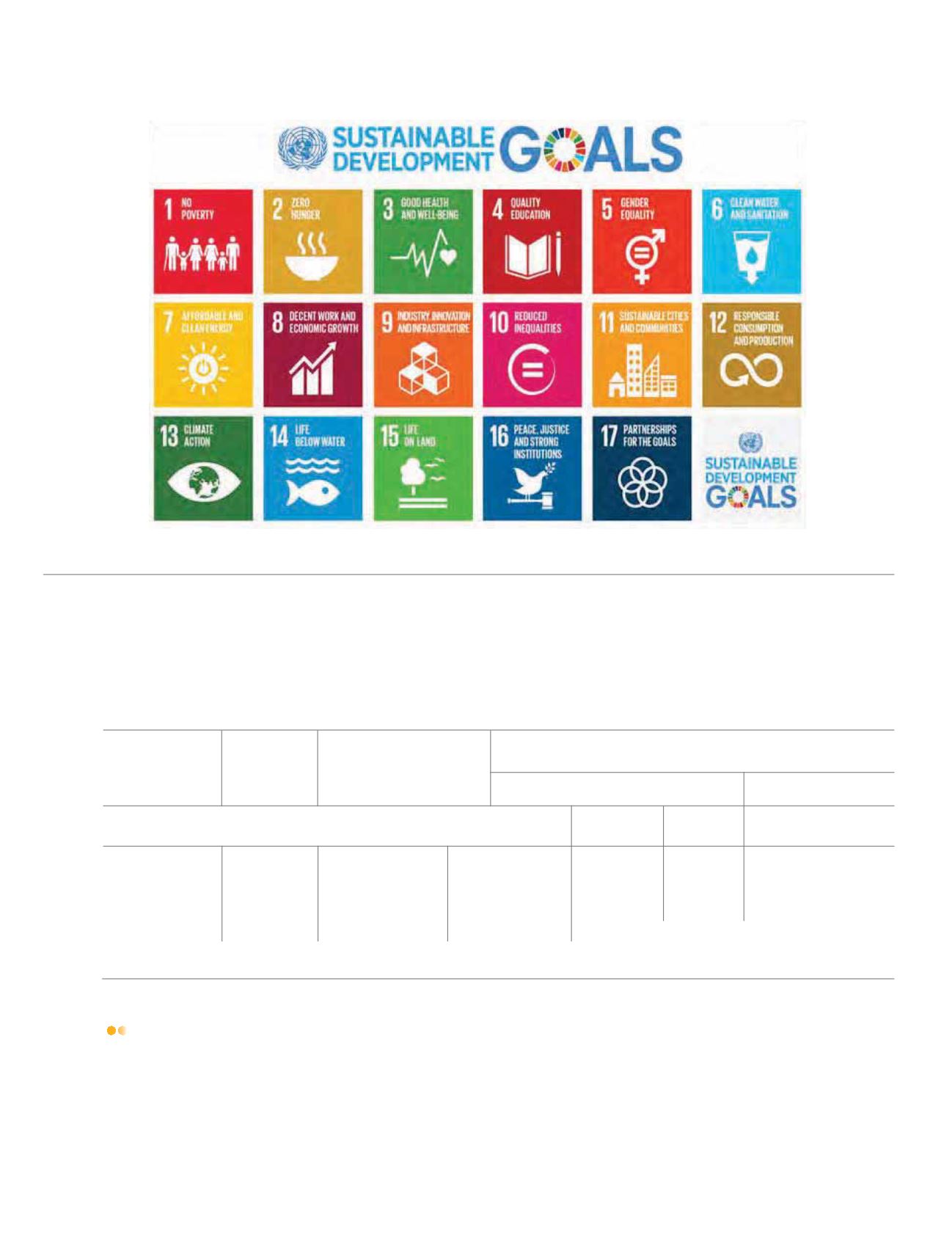 # Traditional agencies: government, cooperatives and commercial banks including RRBs; Modern agencies:
Insurance, provident fund, financial corporation/institution, financial company, self-help group-bank linked,
self-help group – NBFC; and, Non-institutional: Landlord, agricultural moneylender, professional moneylender,
input supplier, relatives and friends, professionals like doctors, lawyers, etc.
Source: Compiled from NSS Report No.577: Household Indebtedness in India
Chart 2.
Table 1.
SNAPSHOT OF SUSTAINABLE DEVELOPMENT GOALS
INCIDENCE OF INDEBTEDNESS (IOI), AVERAGE AMOUNT OF DEBT
(AOD) AND SOURCES FOR INDEBTED RURAL HOUSEHOLD,
in credit outstanding (%)
35.0
1.10
53.9
3.7
0.8
41.6
25.6
0.88
43.1
5.6
0.6
50.7
31.4
1.03
51.1
4.2
0.7
44.0