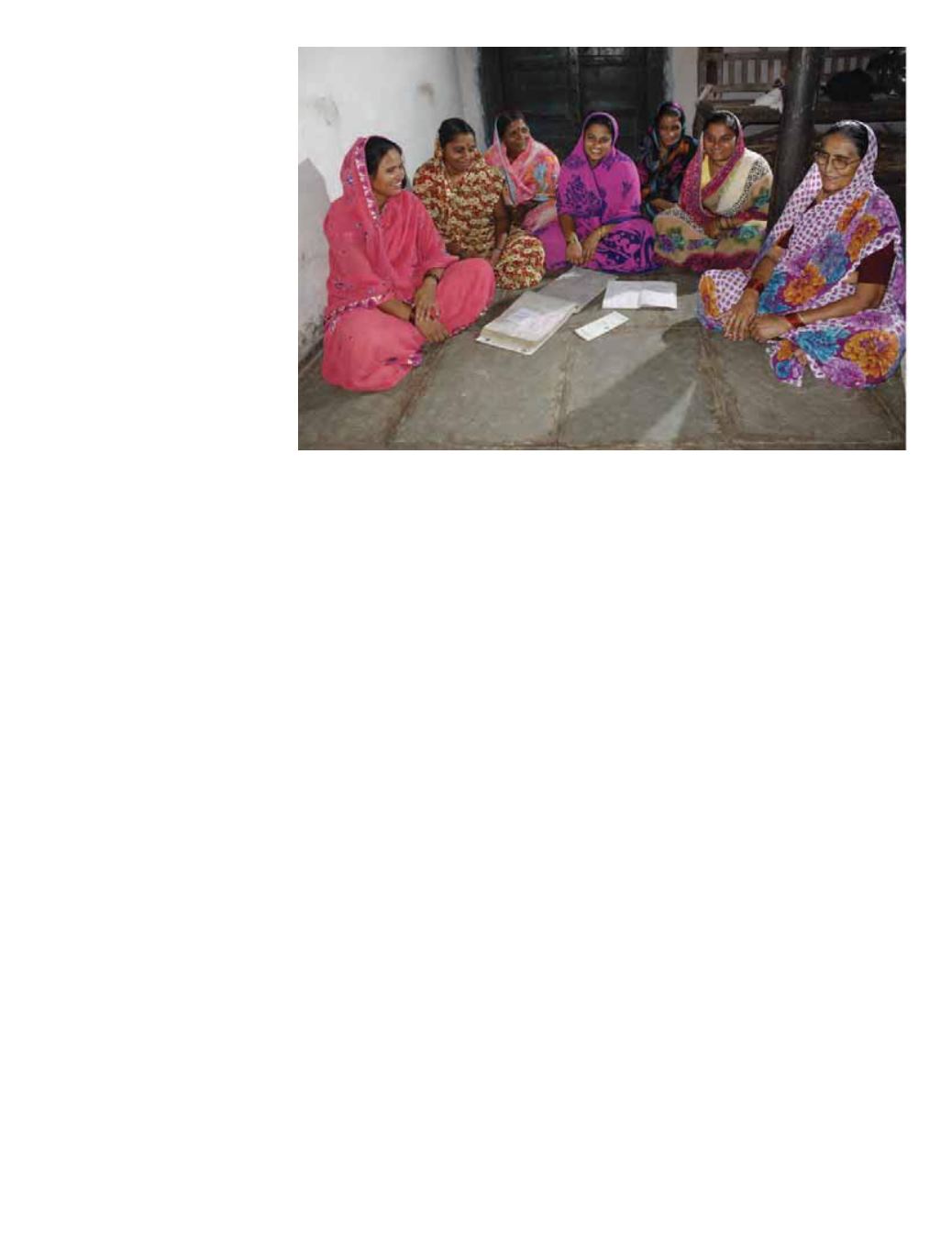 In order to give the SHG-BLP a leg-up,
Village Level Programmes on SHGs were continued by NABARD with the support of
banks and NRLM in 13 priority States. The aim was to foster better understanding
of mutual requirements between banks, SHGs and SHPIs at ground level and to sort
out issues like saving linkage, credit linkage and repayment, etc. at the ground level.
These programmes were organized in priority States viz. Assam, Bihar, Chhattisgarh,
Gujarat, Himachal Pradesh, Jharkhand, J &K, Maharashtra, Madhya Pradesh, Odisha,
Rajasthan, Uttrakhand, Uttar Pradesh and West Bengal during the year. NABARD
supported more than 23500 village level programmes during this year. SRLMs and
State Government departments also participated in the programmes. Banks reported
increased credit linkage, account opening of new SHGs and improved repayment of
bank loans with the help of these programmes. These programmes resulted in better
interface between bankers and SHGs leading to increased credit flow and appreciation
of each other's needs. It has been decided by NABARD to regularize this intervention
CENTRE FOR RESEARCH ON FINANCIAL INCLUSION AND
The Centre for Microfinance Research (CMR) set
up within Bankers Institute of Rural Development (BIRD) was renamed as Centre
for Research on Financial inclusion and Microfinance (CRFIM) with broader mission
and operational coverage during the year. The agency takes up research activities in
the field of Microfinance and financial inclusion for facilitating policy initiatives and
improvement in design and delivery system of microfinance. CRFIM also publishes
half-yearly Journals "The Microfinance Review" which contains research articles on
topical issues of microfinance. Two volumes of "The Microfinance Review" were also
published by the agency during the year.
6.3.4
6.3.5