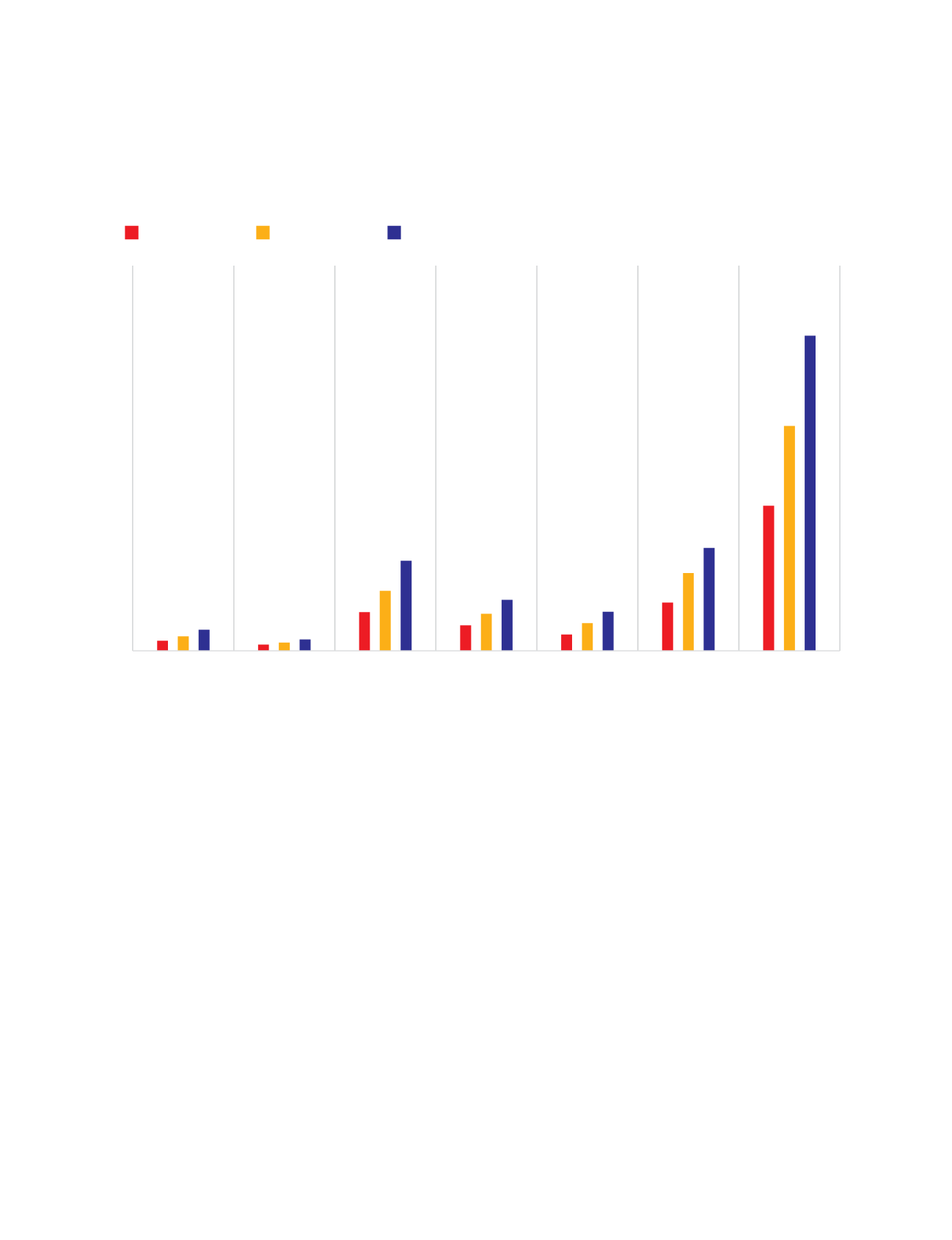 FINANCING OF JOINT LIABILITY GROUPs
100% refinance support to Banks, NABARD also extends financial support for
awareness creation and capacity building of all stakeholders of this programme.
Besides, NABARD extends grant support for formation and nurturing of
JLGs to banks and other JLG promoting agencies. As against 5.72 lakh JLGs
promoted during 2015-16, JLGs promoted during 2016-17 were 7.02 lakh
taking the cumulative number of JLGs promoted and financed by banks to
24.53 lakh as at the end of March 2017. The Southern States top the list with
over 8.01 lakh JLGs organized so far, Eastern Region follows closely with 7
lakh JLGs. In terms of loans disbursed, however, Southern States account for
nearly 41% of the total loans disbursed.
With a view to sensitising the stakeholders of the JLGprogramme, NABARDhas
been arranging training programmes and exposure visits to successful JLGs, to
the functionaries of these institutions including financing banks. Nearly 90000
personnel have already been benefitted from these trainings and exposure visits.
7.1.1
Figure 7.1
March 2015 March 2016 March 2017