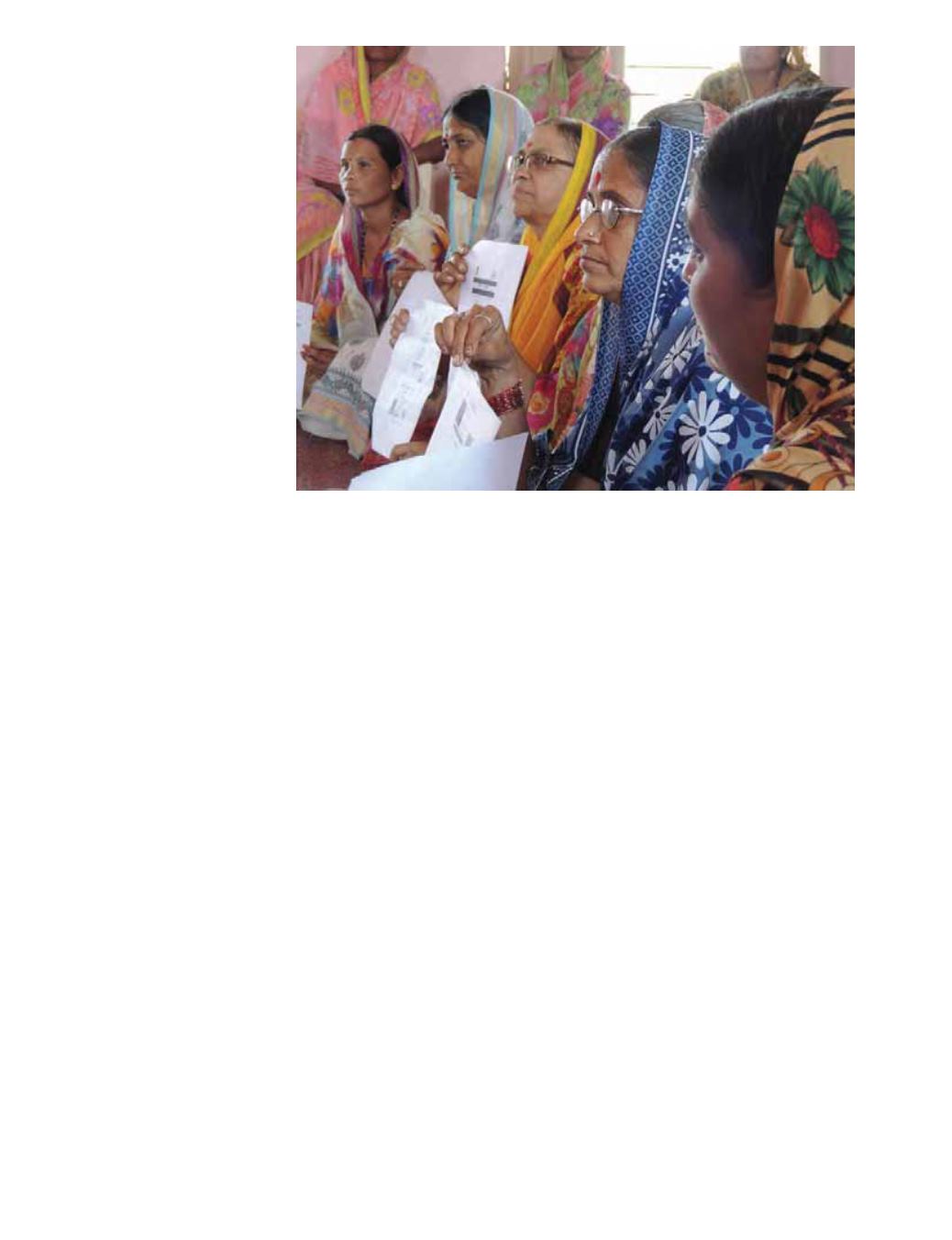 India and to create a strategic network in other APRACA member countries.
NABARD, which is a member of APRACA, has been designated as an APRACA
Centres of Excellence (ACE) for linkage banking in India. ACE has since been
set up in BIRD, Lucknow during the year.
SHG BLP STRATEGIC ADVISORY BOARD
Board was constituted in NABARD in 2015 to give focus on strategic action
plan on SHG-BLP, evolving quality standards, financial literacy, digitisation of
SHGs, livelihood promotion, etc. The Second Meeting of the Strategic Advisory
Board was held during the year. The Board highlighted the importance of SHG
Bank Linkage Programme in terms of outreach, efficiency in delivery, cost
effectiveness, accessibility and affordability in the changing financial ecosystem.
Advisory Board recommended action points for addressing issues such as credit
gap, low level of credit flow to SHGs, tackling NPAs, increasing banks outreach
with alternative models, meeting the training needs, etc.
COLLABORATION WITH IRCTC - LIVELIHOOD FOR SHG
With the objective of enabling livelihoods for SHGs, IRCTC
had taken an initiative of collaborating with NABARD for providing marketing
avenues to SHGs for their products including catering of local cuisine in trains
through their website. Similarly, IRCTC had also proposed to provide space
to select SHGs in rural/ semi urban railway stations (D & E categories) for
installation of Water Vending Machines (WVMs). A few projects on pilot basis
are being implemented in collaboration of IRCTC.
7.2.5
7.2.6