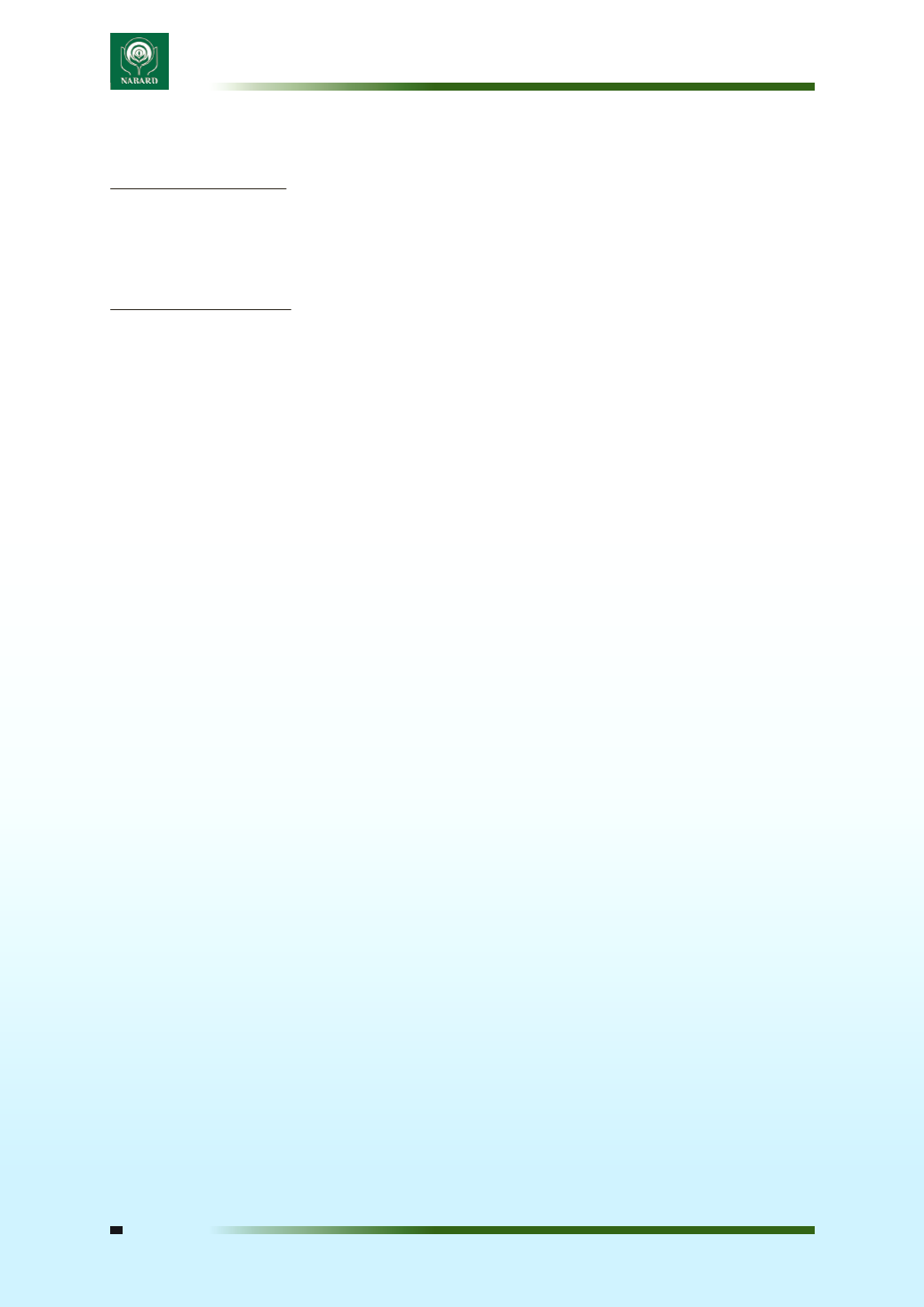 Summary No-12
Profile of the Student:
Name: Sudhir Kumar
Degree Programme: MBA
University/ Institute:Institute of Agribusiness Management, SKRAU, Bikaner
Profile of the Mentors:
1.Name: Jyoti Sanjay Nainiwal
Designation: AGM
Department: BID & OFDD
Name of Regional Office: Rajasthan (Jaipur)
2.Name: Ajit Singh
Designation: Manager
Department: DEAR
Name of Regional Office: Rajasthan (Jaipur)
Objectives of the Study:-
1. To asses status and issues of Rural Housing in Rajasthan State
2. To check progress of rural housing with special reference to Indira Awaas Yojana
3. To assess the impact evaluation of IAY on overall socio-economic development of beneficiaries
4. Adequacy of cost for rural housing units
5. Suggestions and policy measure to bridge the gap between actual and potential rural housing units.
Research Methodology:
The study was based on Rapid and Participatory Rural Appraisal (RRA & PRA). It utilized both primary
and secondary data. Interview of the beneficiary was given the prime importance. A set of interview
schedules were designed containing quantitative and qualitative data. So, two types of schedules viz.
Beneficiaries Household Level Schedule (BHLS) & Non-Beneficiaries Household Level Schedule (NBLS)
were developed.The sample was selected on the basis of judgmental and conventional sampling for
beneficiaries, Judgmental sampling for Sarpanchs & 2 districts were selected in the state of Rajasthan.
Secondary data was collected from literature, website(www.iay.nic.in) and others.
Sample size:Total sample size – 56; Beneficiaries – 40; Non-beneficiaries-16
Major findings:
i. In 69.5% of the households, the head of the households or their wives were the IAY beneficiaries. In
one house both husband and wife were beneficiary of scheme.
ii. SCs/STs were the majority of the IAY beneficiaries. Some General category beneficiary were also
found in Jhunjhunu district. Differently abled beneficiaries constituted only about (0.25%) and were
also found in Jhunjhunu district.