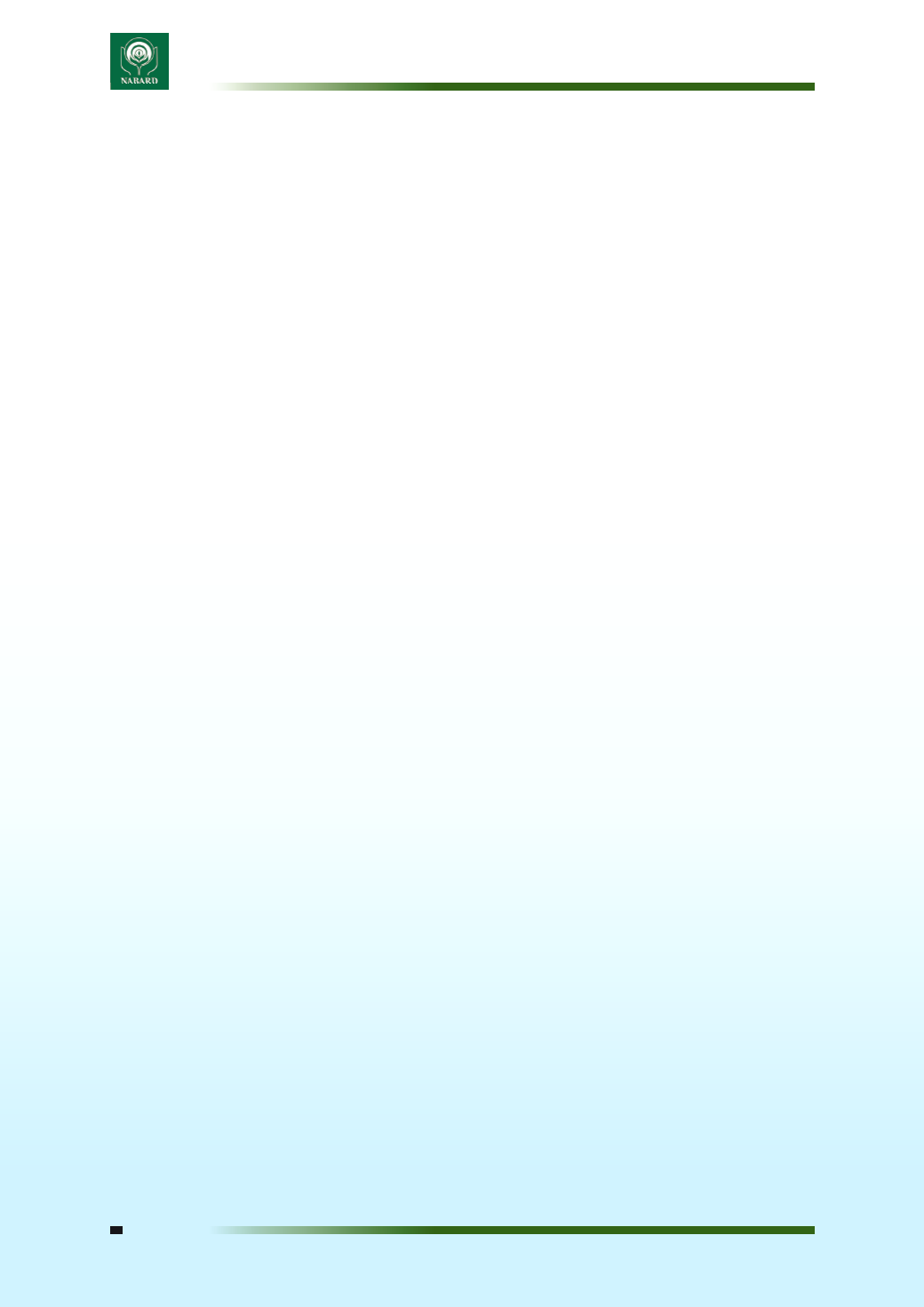 8. Low Cost Housing Technology:
Low cost housing technology should be a part of housing programmes which is suitable for the
local conditions. Cost effective building material which are already being developed should be made
available in the hinterland and the locally available housing material should also be focused.
9. Review and Monitoring of Govt Schemes:
The government schemes should be reviewed and inspected to ascertain that the allotted funds have
reached the proper beneficiary. This could help in reducing the fraudulent activities of different
player in implementation. Moreover, the rural inhabitants should also be given complete information
about any scheme. As, observed during the study that many people did not know that KCC loan is
only used for agricultural purposes rather they used it for all other activities.
10. Coordination among Lending Institutions:
The government of India, respective state governments, public and private sector banks and other
financial institutions should make some policies on which they may work together and coordinate
each other for rural development. This could be done bymaking integrated programmes and schemes
by different banks and institutions that can play a catalytic role in development of these areas.
11. Stabilization of Govt Policies:
As the government changes, the policies get changed. This also gives trouble to the rural people. So
the Govt. policies, either the State or the Central, once made should not be changed frequently with
the changing government at least for the priority sector.
12. Emphasis on NABARD Guidelines for Financing Rural Housing Projects:
NABARD had made refinance for rural housing as an eligible activity in the year 2001-2002 under
the sub-segment of 'Rural Non-Farm Sector Refinance' products. The 3 products presently available
1. Direct Loans for Rural Housing (loans only- without grant)
2. Direct Loans for Rural Housing (Loan-cum-grant assistance)
3. Composite Loans for Rural housing along with income generating schemes.
The financial institutions should avail the benefits of these three products.
13. Employment Generation:
The people in the mid income group who are marginally above the BPL and are also economically
not very sound. They neither get houses under government schemes nor could take housing loans
due to high rate of interest. As a large portion belongs to this category, it would be better to provide
them some alternative way for increasing their income. This entails the need of providing following:
• Employment generating opportunities in the rural areas
• More factories and industries should be set up
• Better training centers for women and adults should be opened.
• Instead for free subsidy, pay for work strategy should be followed by giving them jobs either as
daily wagers or by any other means.