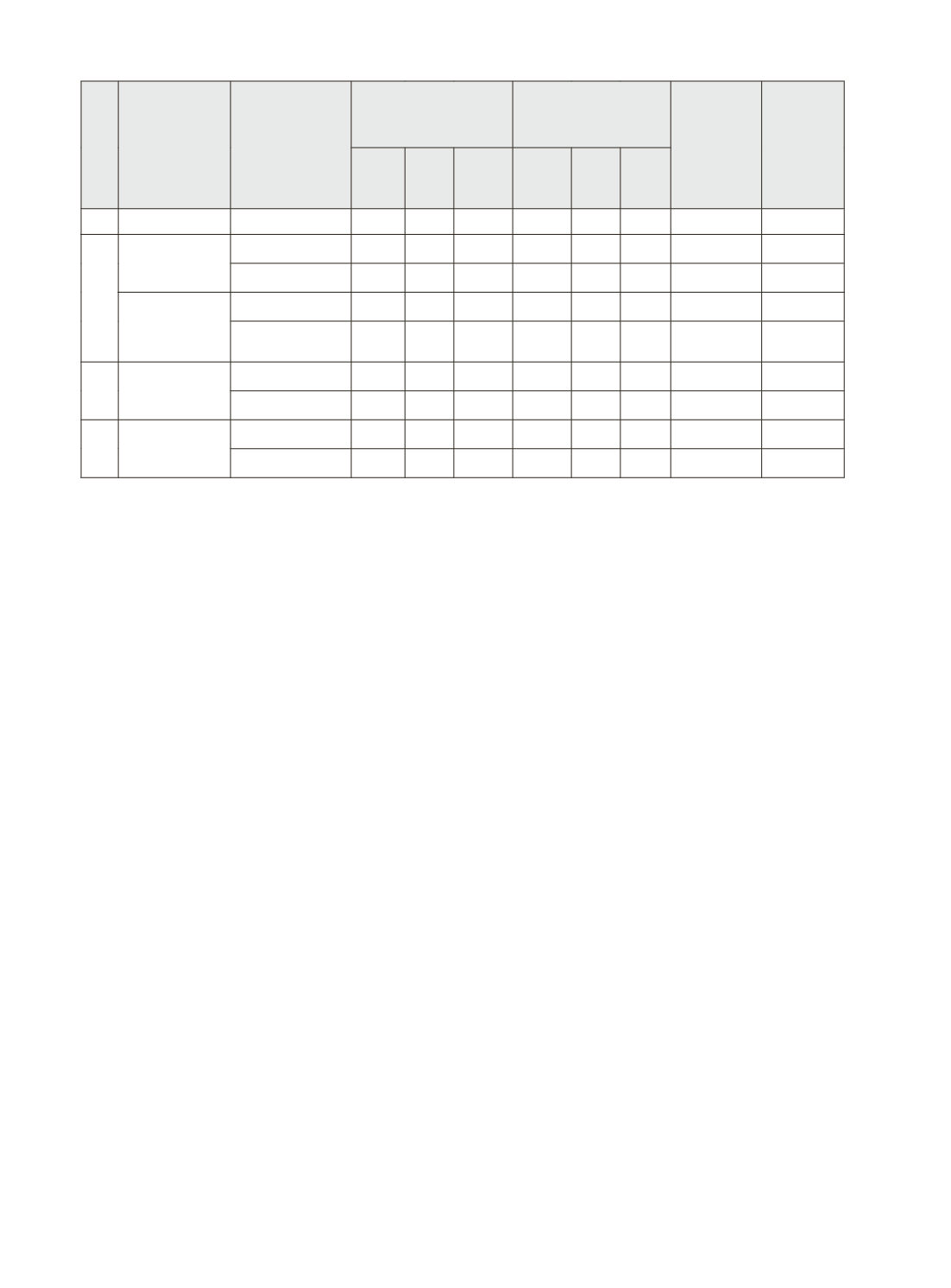 Upto Rs.1 lakh 2.5 2 4.5 3 3 6
Source: Department of Refinance, NABARD
Note: $ Govt of Assam provides interest subvention upto crop loan of Rs.35000.
3.42 The rate of interest on KCC loans above Rs. 3.0 lakh and agricultural term
loan by the banks covered in the present study in presented in Table 3.10. It
is observed from the Table that there was not much difference in the interest
rate between KCC loan above Rs. 3.0 lakh and term loan for agriculture & allied
activities. However, the comparison of interest rates presented in table 3.9 &
3.10 indicates that there was a very large gap in the interest rate being charged
on KCC loan up to Rs. 3.0 lakh and all other loan components. Therefore, the
farmer's choice of restricting KCC loan to Rs. 3.0 lakh even if a slightly higher
amount was required, can be understood.
Charges Levied by Banks on KCC Accounts
3.43 The revised KCC circulars by NABARD (Circular No. 71/PCD 04/2011-12 dated
29 March 2012 to RRBs & Cooperative Banks Commercial Banks and Circular
No. 97/PCD 10/2012 dated 20 April 2012 to Commercial Banks) suggested
that no processing fee should be charged for loan upto Rs. 3.0 lakh. However,
NABARD again modified the instruction on this issue vide circular No. NB 228/
PCD-25/2012 dated 13 Sept 2012 and suggested that the processing fee may be
decided by the respective bank. The most common types of charges levied by the
banks were annual charges, inspection charges, processing charges, ledger folio
charges, cash handling charges, ATM issue charges, Miscellaneous charges, SMS
charges, etc. These charges were found to be varying from bank to bank, even
branch to branch of the same bank. However, these charges are not very high and
account for less than one percent of total loan disbursed during the year.