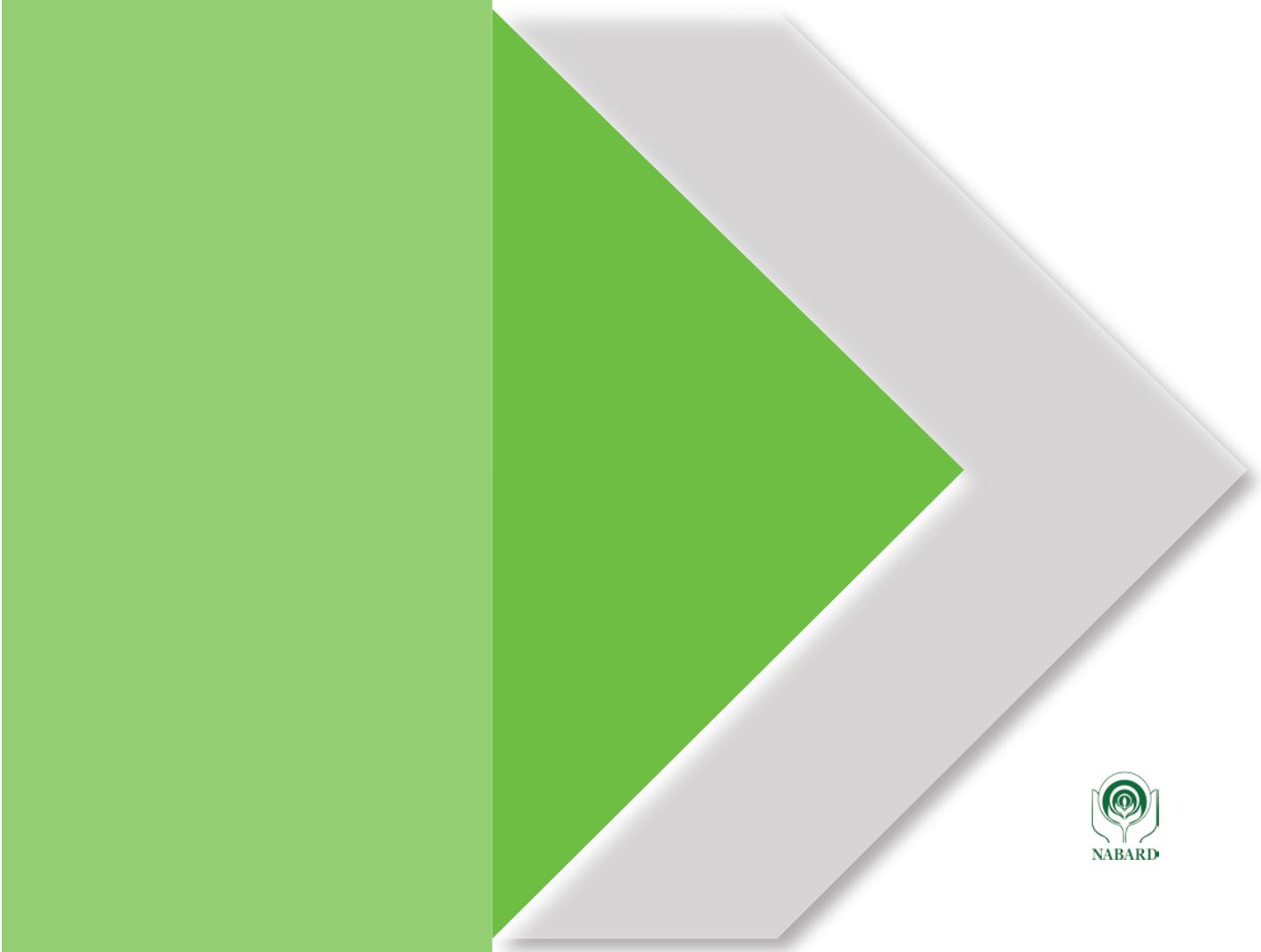 M E G H A L A Y A
I mp a c t
C o n t a c t
P r o j e c t
Heavy leakages in the old canals were a major problem for farmers of Shangpung. They were not able to optimise
use of their land under cultivation through additional crops. NABARD provided a loan to the State Government
which re-designed a major chunk of the canal with new conveyance capacity and revived distribution lines in the
command area. The project was implemented by Department of Water Resources, Govt of Meghlaya.
> The initiative has impacted 180 ha of land positively.
> Adequate water supply has brought 90% of the land under cultivation in the ensuing Kharif season.
> Kharif paddy production, on an average, rose from 1.30 MT/ha to 2.30 MT/ha.
> Besides, farmers have started growing vegetables and are going for multi-cropping
with the help of extension programmes.
Smt. J.F. Lyngdoh
Phone : 9436116933
Email :
NABARD
Meghalaya Regional Office
Email :
Phone : 0364-2221602
Renovation/Reconstruction of Thwai-U-Riang Dolloi FIP