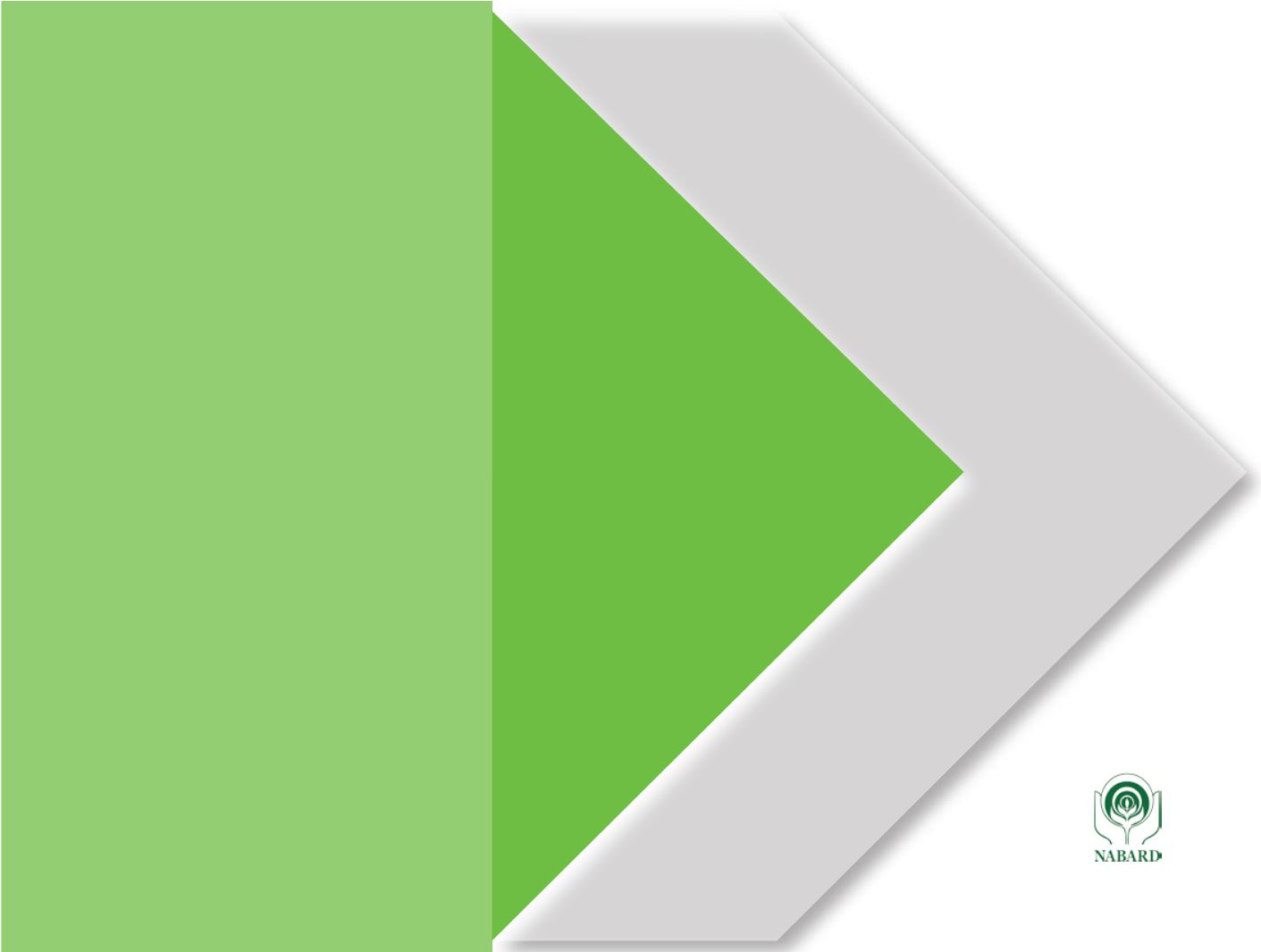 O D I S H A
I m p a c t
C o n t a c t
P r o j e c t
The tribal farmers of Koraput were organised into Patneswari Agri Producer Company Ltd to enhance
their income through supply of quality vegetable seeds and banana saplings.
Under the project, NABARD assisted the Company in training and capacity building of farmers,
development of irrigation infrastructure and ensuring easy access to credit.
> Around 150 Farmers are now into cultivation of seasonal and off seasonal vegetables and bananas.
> They have realised enhanced benefit @ Rs 15,000 on an average per year and repaid the loan amount.
> Additional income of Rs 10000 p.a from eucalyptus planation.
Shri Prabin Kumar Tripathy
Programme Coordinator
Phone : 9437157616
Email :
NABARD
Odisha Regional Office
Email :
Phone : 0674 - 2374300
Integrated Vegetable Production and Marketing