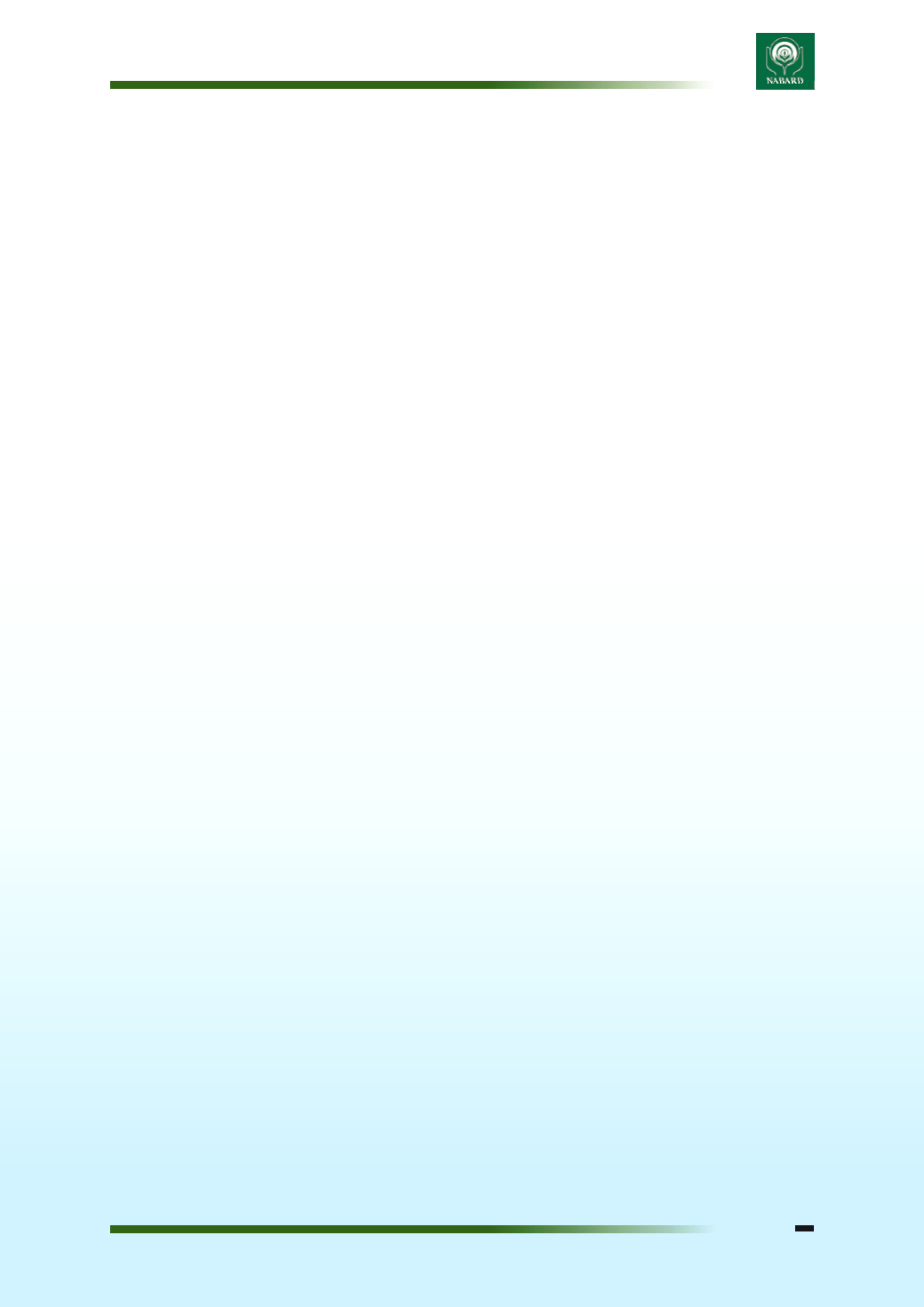 production and creation of values. Thus as per the Govt. and non-govt. organization should extend
credit facility to the cultivator to improve the quantity productions.
• Horticulture and spices board needs to play a vital role: - To improve the quantity production and
creates value in the value chain both Horticulture department and Spices board have to play an
important role by extending their supports in term of providing saplings, by giving aid and advices,
and imparting basic training to the cultivator. By doing this they motivate the cultivators to focus
more on cardamom cultivation which in turns improves the quantity productions.
• Creates local market: - The survey report shows that there is no established market in the state to
sell their product in a good price but due to the absence of market, cultivators have to sell their
products to the agents and dealer license holder in a price fixed by them. Establishment of local
market for the cardamom will motivate the cultivator to add values to their products.
• Establish processing unit: - The farmers are selling their production to the dealer license holder and
agents after simply drying it and again they sell the same products in neighbouring state without
adding any value on it. Every year cultivators are doing in the same manner and price fluctuation
also de-motivates the cultivator but by establishing the cardamom processing unit the farmers can
be re-motivated on their activities and also it will generates additional employments in the state.
There are many other activities indicated by the cultivators through which the production can be
improved and value can be created in the cardamom value chain and above are the most important area
in which immediate action is required to motivate the cultivators, improve the productivity and creates
value in the value chain of the cardamom.
-------------------------------------------------------------------------------------------------------------------------