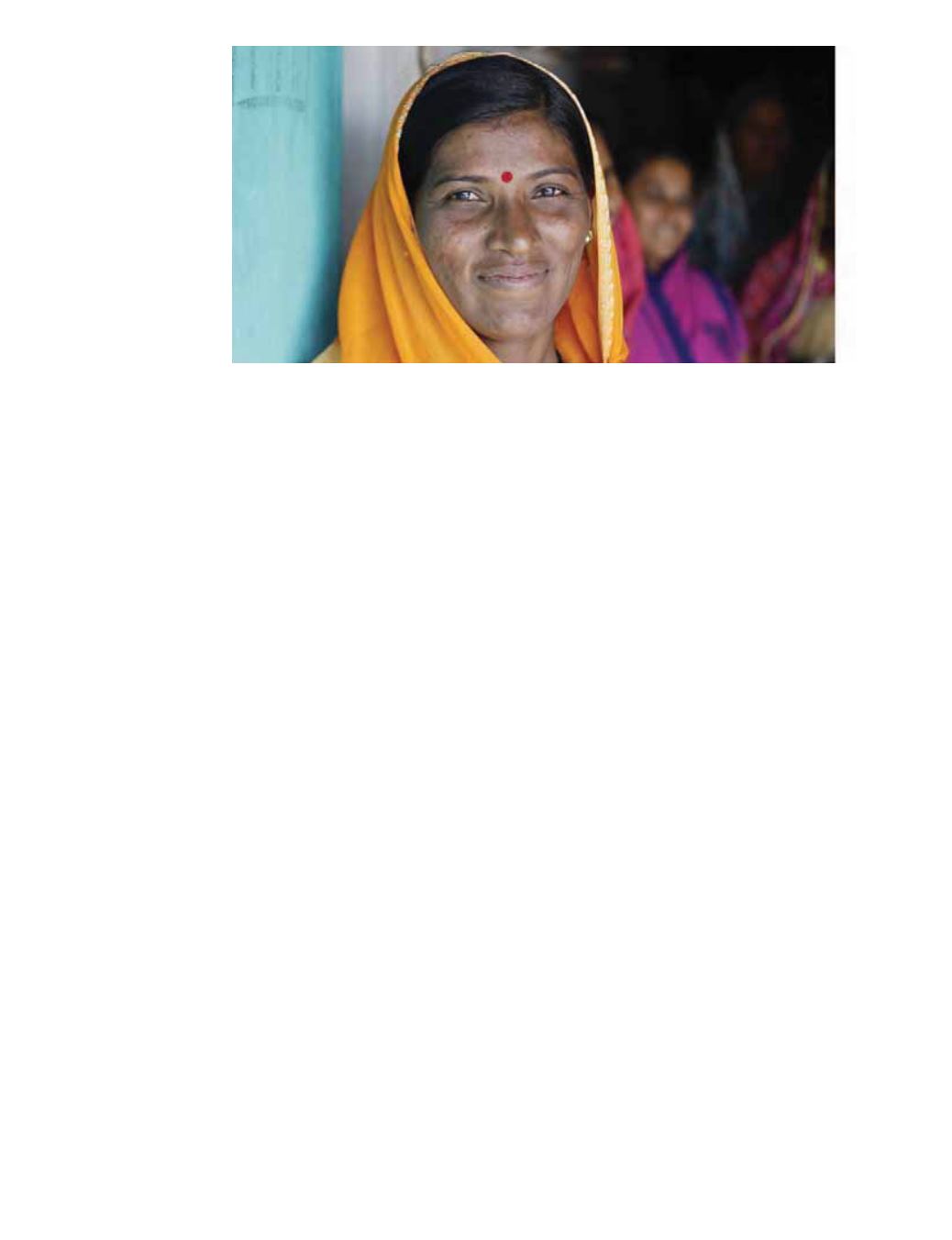 EXPENDITURE ON SHGs/JLGs - FUNDS UTILIZED
Fund' and 'Women Self Help Group Development Fund' were utilized during the
year for various microfinance related activities such as formation and linkage of
SHGs/JLGs through SHPIs/JLGPIs, training and capacity building of stakeholders,
livelihood promotion, studies, documentation, awareness and innovations etc. A
62.69 crore was expended during 2016-17 from these funds for the above
purposes registering an increase of 18.5% over the previous year.
SUPPORT FOR TRAINING AND CAPACITY BUILDING OF
NABARD gave due recognition to training and
capacity building of various stakeholders such as Bankers, NGOs, Government
officials, SHGs, SHG Federations and trainers. During 2016-17 more than 4700
training programmes were conducted and about 1.75 lakh participants were trained.
Cumulatively, around 37.69 lakh participants have been imparted training till the end
of 31st March 2017 creating a strong team for implementation of the microfinance
programmes. The Region-wise number of stakeholders trained by NABARD is given
in Statements – VIII (A) to VIII(C). (In case of abridged version refer to enclosed CD
GRANT SUPPORT TO PARTNER AGENCIES FOR PROMOTION
NABARD extended grant support to NGOs,
Federations of SHGs, RRBs, NGO-MFIs, CCBs, PACS, Farmers' Clubs and Individual
Rural Volunteers (IRVs) for promotion, nurturing and credit linkage of SHGs with
the banks. These supports have proved to be catalyst for the movement. Untiring
efforts of the Self Help Group Promoting Institutions (SHPIs) has led to spectacular
growth of the movement and has spread the concept to every corner of the country.
The financial support extended by NABARD to various SHPIs till 31 March, 2017 is
6.3.1
6.3.2
6.3.3
Agency-wise, State-wise details of grant assistance extended to partner agencies
have been given in Statements – IX-A(i) - IX-H. (In case of abridged version, refer to
enclosed CD for Statements.)