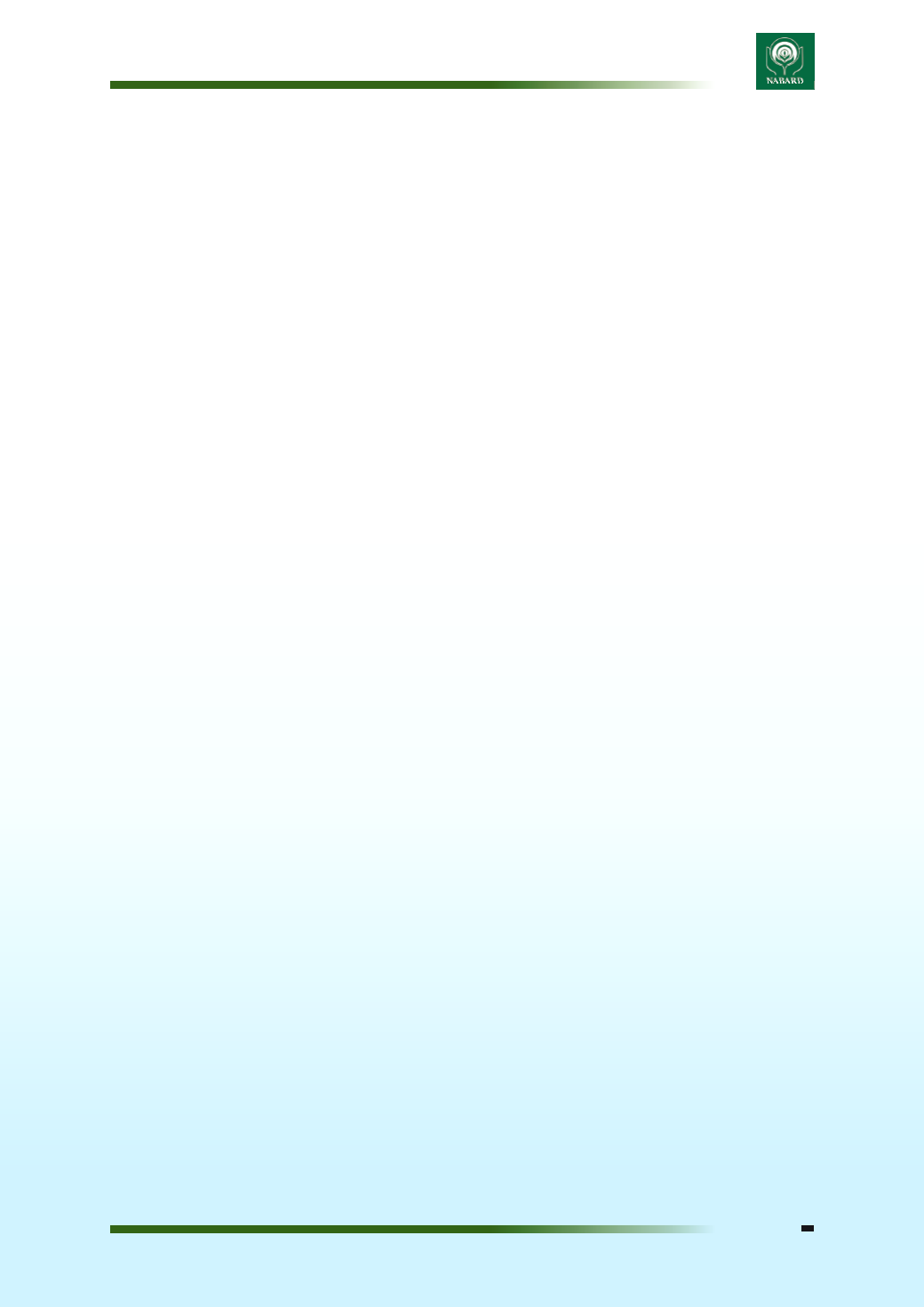 i. Mixed farming was practiced by 78% of the sample farmers with dairy and poultry
j. 58% of the organic farmers were members of Farmers Club
k. The study observed that all the sample farmers were willing to recommend organic farming to other
Major Recommendations:
a. The State Government(GoTN)may consider to develop Organic Farming Policy
b. Central and State Governments to implement more promotional schemes to encourage organic
farming with subsidy and other support systems, focussing on financial means to compensate initial
c. To improve credit facility to organic farmers through banks
d. Lending through KCC to be improved and separate scale of finance to be finalised for organic crop
e. Promotion of separate markets for organic produces with storage facilities both dry and wet storages
f. NABARD to take a lead role in promoting organic farming by collaborating with many related
g. To promote Organic Farmer Producer Companies through which the major problems like input
sourcing, agency convergence, certification and marketing can be addressed
h. Training and capacity building of organic farmers to enable them to locally produce bio-fertilizers,
bio-pesticides, botanical pesticides, vermi-compost etc.,
i. To identify organic farming zones, promote such zones through co-operative farming and to protect
such zones from poisonous agro chemicals.
j. Local Farmers' Call Centres to be developed in local areas to help and guide the organic farmers.
-------------------------------------------------------------------------------------------------------------------------