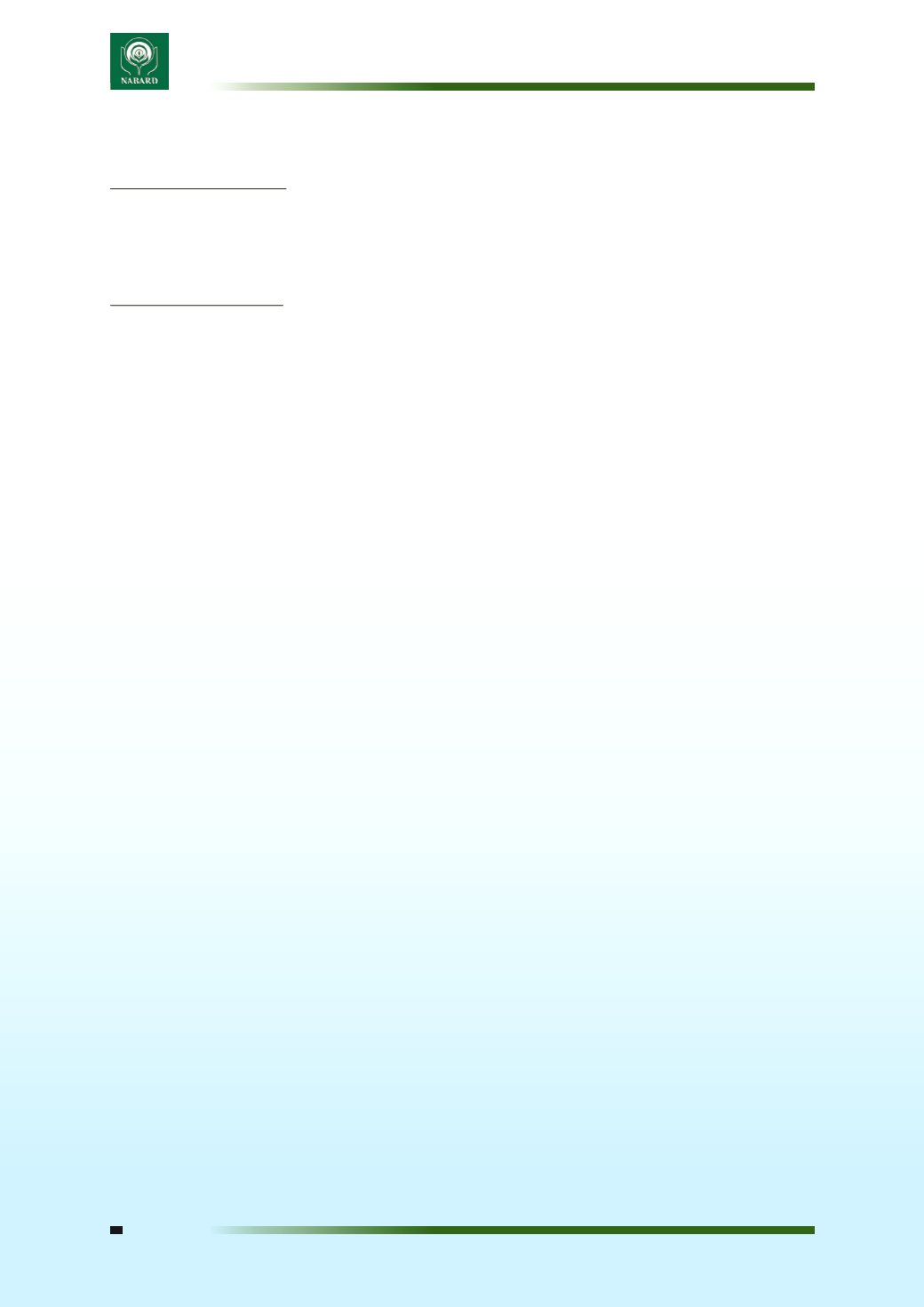 Summary No-38
Profile of the Student:
Name: Sree Pruthvi B.
Degree Programme : M.A.(Rural Development & Governance)
University/ Institute : Tata Institute of Social Science
Profile of the Mentor:
Name: C.S.R.Murthy
Designation : DGM
Department :BID / CPD
Name of Regional Office : Telangana ( Hyderabad)
Objectives of the Study:
• To analyse trends in area, production and productivity of selected pulses
• Ti find out issues and constraints in harvest and post harvest management of pulses
• To analyse forward and backward linkages in pulses
• To assess efficiency of different channels of marketing and role of MSP in pulses
• To evaluate role of institutional interventions in pulses production
• To benchmark with advanced agricultural practices and identify areas of intervention
Sample State/Distt/Blocks/ Villages:03 Districts vizAdilabad, Mahboobnagar and Ranga
Reddy
Sample Size:
50 farmers each from 5 villages in Adilabad and 4 villages in Mahboobnagar, 01 Business
Services Initiative Centre of WASAN and a visit to FPO (Praja Mitra Raithu Federation).
Research Methodology:
Primary and Secondary data collection.Interaction with each actor in the Value Chain viz farmers,
input suppliers, KVKs, banks including NABARD(UPNRM cell) Processors, wholesalers, Commission
agents, retailers and consumers . Visit to Tandurmandal – largest market for pulses in Telangana for
understanding of marketing structure and visit to Centre for Collective Development in Adilabad to
understand functioning of farmers' federation promoted by CCD
Major findings:
• Low SRR – Low availability of newly released varieties - Implementation of seed village programme
• Increased focus not only on seed PRODUCTION but also on MARKETING by Govt Departments
• Popularizing Pulses as an INTERCROP through KVKs and linking up ATMA programmees
• Monocropping is fraught with risks- Higher chances of pest attack, delayed income
• To obviate risks, farmers in Adilabad are growing Red gram as an intercrop with cotton
• Involving FPOs for promotion of productivity enhancing practices in Pulses cultivation