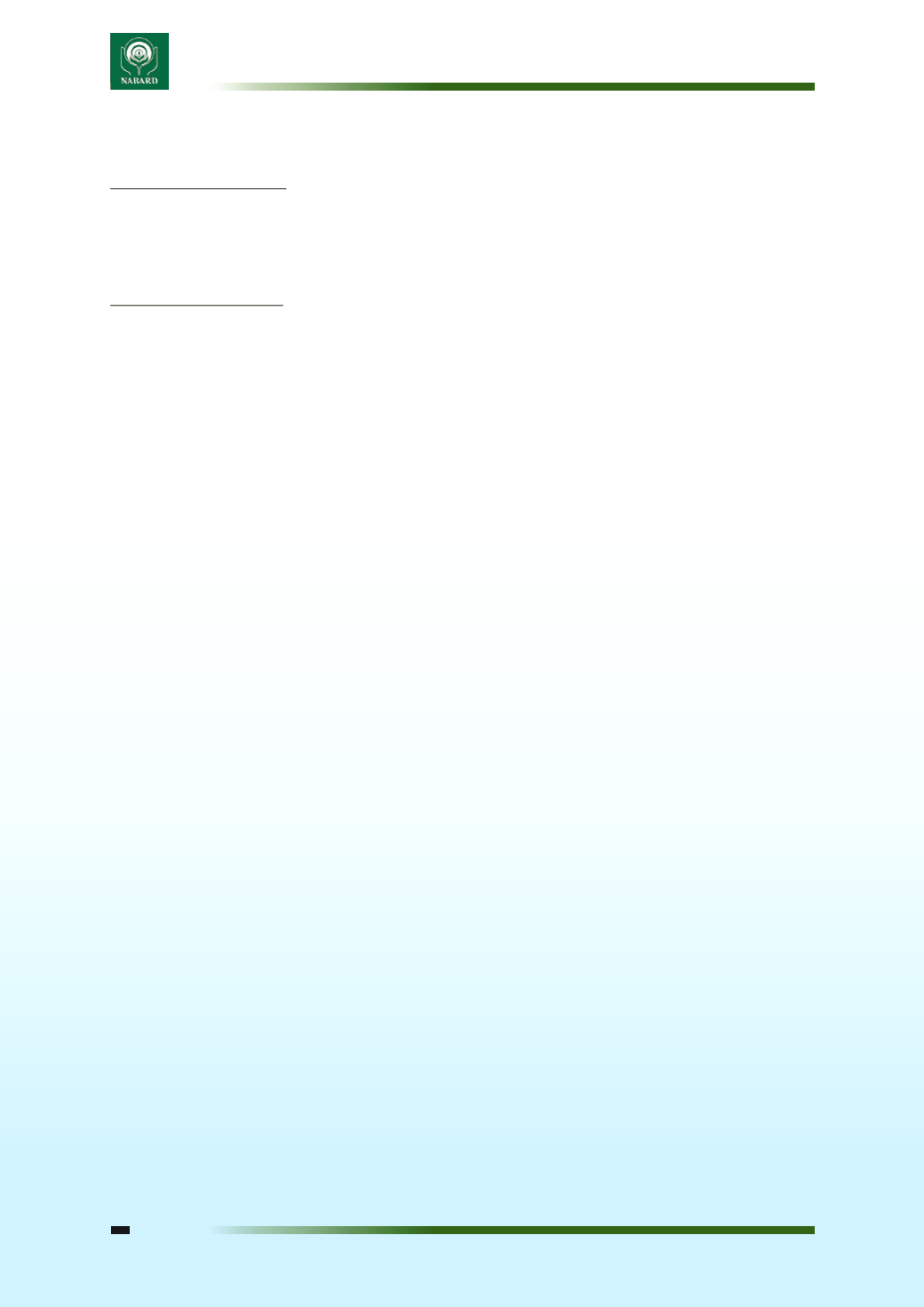 Summary No-41
Profile of the Student:
Name: Ratik Gupta
Degree Programme: MBA
University/ Institute: The Business School, University of Jammu
Profile of the Mentor:
Name: K M Bijutkar
Designation: DGM
Department: CPD / DEAR/ MCID
Name of Regional Office: Jammu and Kashmir (Jammu)
Objectives of the study:
• To understand the process of evolution of Farmers Club into federation called Farmers Producers
• To study the organisation structure of the Farmers Producers Organisation (FPO).
• To map backward and forward linkage of the FPO.
• To evaluate Internal Control System with understanding of control at different levels.
• To identify and prioritize the needs of organisational structure & capacity building of FPOs.
• To explore the financing requirement of the FPO based on their stages of life cycles.
• To focus upon FPOs sustainability, development oriented resulting in more income to its members
Sample State/ Distt/ Blocks/ Villages: State-Jammu and Kashmir / District – Udhampur
and Reasi/Villages – Sudhmahadevi, Gaurikund, Pooni.
Sample Size:80-Members of Sudhmahadev Vegetable Producer Company, District Udhampur promoted
by ACTEC AGRO, Reasi Vegetable Producer Company, District Reasi promoted by ACTEC AGRO,
Simple Random sampling strategy was use, with 40 respondents from Udhampur and Reasi districts,
24 farmers clubs of Udhampur district and 21 FC of Reasi district, The Sudh Mahadevi FPO is having 1
chairman, 9 directors, 175 members with membership fees of `1000/- each, thus equity base of company
is `1.75 lakh, The Reasi Vegetable company has 119 members with membership fees of `1000/- each,
thus equity base of company is `1.19 lakh.
Research Methodology:
• Primary Data - Questionnaire, Discussion with FPO members, detailed field interviews.
• Secondary Data - Statistics from Government department, printed booklets of Govt. Departments.
• Discussion with Government Officers, DDM, Udhampur.
Major Findings:
• There is lack of staff to run the company like accountant, marketing personals, office boy etc., which
affects professional management of company. The thought process is more agriculture oriented