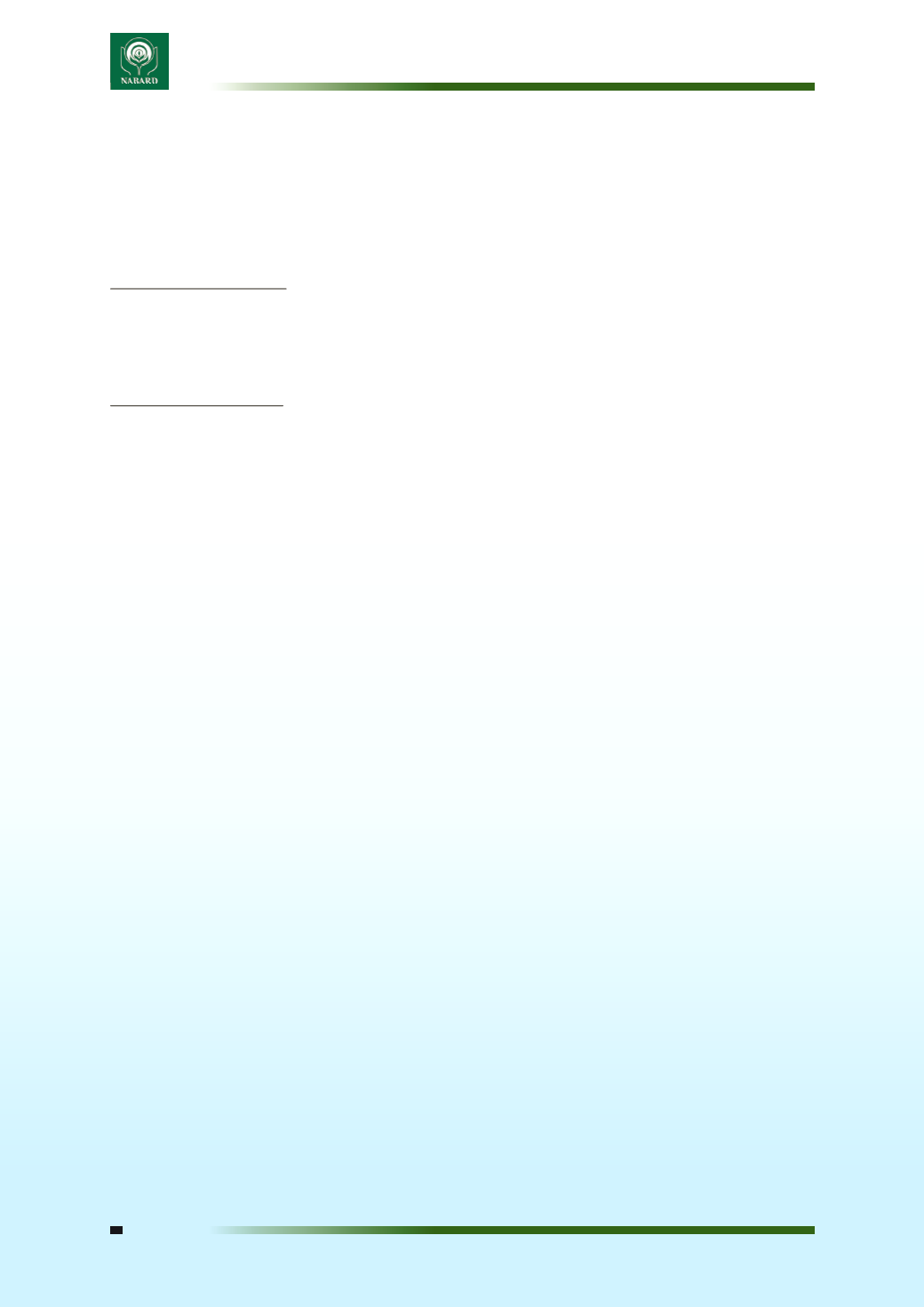 THEME-7: Value Addition to FPOs-Issues &Constraints (Andhra Pradesh);
Support Mechanism & Linkages Required for Sustainability of FPOs in J &
K –Issues & Challenges (Jammu & Kashmir).
Summary No-40
Profile of the Student:
Name: Satya Priyanka. P
Degree Programme: M.A(Rural Development and Governance)
University/ Institute: Tata Institute Of Social Sciences, Hyderabad
Profile of the Mentor:
Name: B.Suri Babu
Designation: DGM
Department: BID, PRODUCE, SPD, HRMD
Name of Regional Office: Andhra Pradesh (Hyderabad)
Objectives of the study
a) To understand issues concerning post-harvest handling and marketing of agriculture produce by the
b) To analyse the extent to which farmer's institutions like producer organizations help in achieving the
value addition and marketing issues and realize a better share in the consumer rupee.
Sample size : 60 and group discussions with member communities
Research Methodology:
The methodology involved collection of primary data from the farmer members of respective farmer
producer organisations (FPOs), through structured questionnaires (annexed). The secondary data
(authentic) was utilized for further analysis. Along with focussed group discussions.
Major Findings:
i. With the intervention of POs there is considerable reduction in the production costs. Inputs are made
available to producers at a cheaper rate than the market rates. There is also a report of reduction in
volumes of fertilizers, pesticides used due to early detection of pests and promotion of best practices
with focus on organic inputs application especially in chilli and turmeric. This was made possible
due to facilitation of extension services by POs to their members.
ii. Cost effective technology is being employed like trap crops, sticky boards. One of the interesting
findings is willingness of the producers to undertake activities to promote organic agriculture. It
was reported that though secondary processing is yet to begin, primary processing is actively being
undertaken in case of turmeric.
iii. Fine tuning producers to market requirements was reported in case of turmeric where there is a shift
to varieties with higher curcumin content, which call for better prices in markets.